2013 ING Annual Review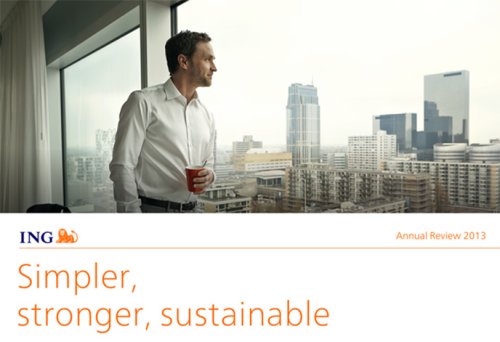 ING in a rapidly changing world
The ING Annual Review provides a condensed overview of ING's most important financial and business developments in 2013, including our corporate culture, mission and strategy.
The Annual Review also reports on the global trends that have influenced all of us and how ING has responded to them, while continuing to adjust to meet its customers' needs.
CEO Ralph Hamers elaborates on the themes "simpler, stronger and sustainable". What do we mean by them and what impact will they have on our customers?
In the ING 2013 Annual Review, you will find answers to questions such as:
How has the smartphone changed our lives and how has ING responded?
What contribution is ING making to a sustainable future?
How has ING Group performed financially?
Would you like to find out more?