A brighter economic future?
A brighter economic future?
Chief International Economist Rob Carnell says 2013 could pave the way for a brighter future, buoyed by restrained energy and commodity costs.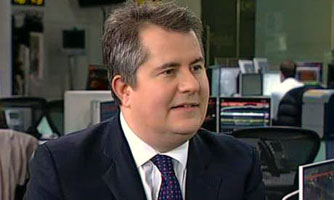 Commenting in a 2013 economic outlook, titled …and another thing… Rob Carnell argues that while the near term is still likely to be dominated by the fiscal cliff and debt ceiling debates in the US, we suspect an eventual compromise, unleashing a better economic environment – in spite of tightened fiscal policies.
"The global outlook is shaping up too, and although Europe remains a fly in the ointment, at least it doesn't seem to be getting markedly worse – these days, that is as good as a 'positive' for Europe.
"Cautious optimism is not a sensation we are used to, following five or more years of unbridled gloom… the balance of our thoughts for the coming year are more optimistic than they have been for some time.
Carnell outlines 10 economic themes to look out for in his nine-page analysis including:
1) Fiscal cliff – cliff hopping
2) 2013 GDP outlook – going in the right direction.
3) A return for capex?
4) The consumer awakens?
5) Commodities – finding some support
6) Financials finding their feet?
7) QE running out of "puff"
8) Housing boomlets?
9) Tail risk in Europe ebbing?
10) A more supportive outlook for energy