Rembrandt & Co – 120 paintings in Prague
The National Gallery in Prague owns an extensive collection of Dutch paintings from the 17th and early 18th centuries. The collection embraces virtually all the genres and schools of painting of the Golden Age of Dutch art, as well as most of its greatest names. The National Gallery will display some 120 paintings in the Rembrandt & Co exhibition, including many of the finest items from its core collection together with selected works lent by prestigious institutions. ING Bank Czech Republic is a proud sponsor of this exhibition.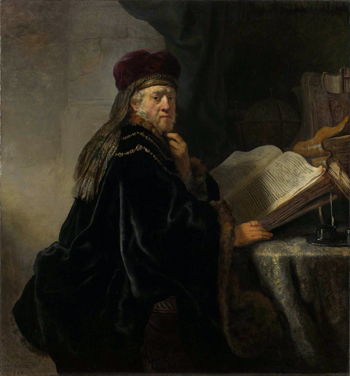 Rembrandt's Man in an Oriental Costume from the Rijksmuseum in Amsterdam will be the most significant of all the paintings on loan. Painted in 1635, the portrait features the same sitter as the man Rembrandt had depicted a year earlier in the highly-acclaimed Scholar in His Study. As Rembrandt's Scholar is permanently housed in the National Gallery, this is the first time in many centuries that these two masterpieces – related through their painter and model – will have appeared in close proximity.

The exhibition follows several years' research during which many of the paintings underwent extensive technical examination and restoration.
Rembrandt & Co – A prosperous Age
Sternberg Palace, Prague Castle, 10 February – 27 May 2012


For more information, please visit www.ngprague.cz