Our customers' world isn't standing still and neither is ours. Rapid technological advances are changing their behaviour. They now expect the same personal, instant and seamless experience from their bank that they get from other digital providers. To keep meeting their expectations, we're speeding up our digital transformation. So we build a bank that will be relevant for our customers, now and in the future.
Downloads
Pages 96 to 97 of the 2017 Annual Report ING Groep N.V. should be read in conjunction with the press release of 13 March 2018
Key Figures
Net result ING Group
+ 5 %
Underlying net result Banking
- 0.4 %
ING Group's underlying return on equity
10.2 %
Fully loaded CET 1 ratio ING Group
14.7 %
Underlying cost/income ratio ING bank
55.5 %
Net Promoter Score Retail Banking
Top Ranking
Social Impact Finance
0.5 bln
Sustainable Assets under management (SAuM)
4.8 bln
Customers felt financially empowered
25.4 mln
How we create value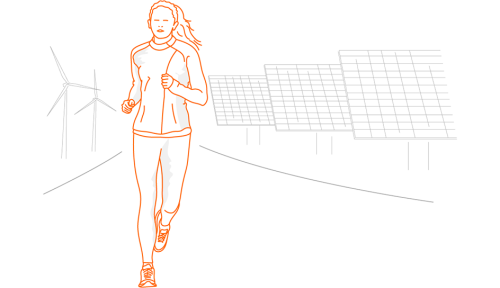 The role of a financial institution is to support and promote economic, social and environmental progress leading to a better quality of life for people in society, while generating adequate returns for shareholders. This is what the value we create for and with our stakeholders, such as customers and shareholders, should be about. How we create value is illustrated in our Value Creation Model.
View our Value Creation Model