Annual Review 2014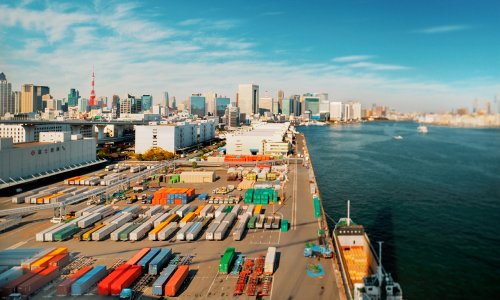 6. Commercial Banking
2014 was a good year for Commercial Banking. We performed well and are executing on the Bank's strategic priorities. We made steady progress in adapting our business to meet changing regulatory, market and client demands and adding value for our clients. We are building a platform for the future based on financial strength and a superior banking experience that really make a difference for our clients.
Highlights
Our key business units performed well, particularly Industry Lending
Positive developments in General Lending & Transaction Services
We prioritised sustainability in our lending business
Our transformation programme aims to enhance the client experience
About Commercial Banking
We act as a relationship bank for clients around the world. We serve a range of organisations, including multinational corporations, financial institutions, governments and supranational bodies, through an extensive network of offices in more than 40 countries.
We are well placed to sustain and reinforce our position as one of the leading European Commercial Banks
Our lending capabilities anchor most of our client relationships. Our offering is enhanced through Transaction Services, such as International Payments & Cash Management, Trade Finance Services and Working Capital Solutions. The Financial Markets business acts as a gateway to global professional markets. It serves our clients with a full range of services, from treasury through to capital markets, risk management and structured financial products. In an often challenging market environment we have maintained focus on our clients and key strategic priorities. We are well placed to sustain and reinforce our position as one of the leading European Commercial Banks.
Our products and services
Commercial Banking is split into four key business divisions: Industry Lending, General Lending and Transaction Services, Financial Markets, Real Estate and Other.
Key risks and challenges
In 2014 the environment in which we operated, was challenging. There were several headwinds that influenced our business. These included the fragile economic recovery and low demand for lending in Europe, which impacted our general lending as described above. Other headwinds were the drop in oil prices and the downward pressure on the Russian economy and the declining rouble.

In the payments market we see developments that impact our business and lead to an increasing disintermediation in the medium to long term. The most important are changing customer behaviour and expectations. The benchmark for service delivery is becoming more and more influenced by what non-bank players can offer due to regulatory changes and new developments in technology.
Putting our strategy into practice
Commercial Banking plays a key role in the new ING Bank Strategy, focusing on creating a differentiating client experience.
Our transformation programme
Our strategic multi-year business transformation programme, the Commercial Banking Target Operating Model (TOM) began late 2012. The aim is to build a less complex bank. It supports us in meeting our strategic priority of delivering a differentiating customer experience and best-in-class operational excellence.
Earn the Primary Relationship
Our clients are at the heart of everything we do. We aim to create and sustain primary relationships that support them in achieving their strategic goals.
Develop analytics skills to understand our clients better
We are increasingly able to provide our clients with creative, targeted solutions supported by our analytics capabilities.
Read more about our strategy in practice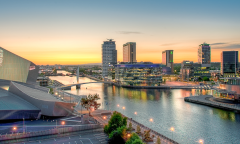 Supporting environmental construction
Driving sustainable progress in society
We strongly believe that sustainable business is better business. ING therefore created a Sustainable Lending team in 2012 to drive and promote sustainable business opportunities within ING's mainstream global loan portfolio. By focusing on clients who adopt best-in-class sustainable practices, we ensure a healthy and strong portfolio and support tomorrow's economy. Read the case study: Supporting environmental construction
Sustainable transitions financed in 2014
Sustainable transitions financed represents the volume of business that ING conducts with clients and their projects which provide sustainable solutions and outperform their relevant sector on environmental or social performance.

As of year-end 2014, total sustainable transitions financed were EUR 19.5 billion, covering business areas such as energy, real estate and transport amongst others. Going forward, ING intends also to report the total amount of loans to 'environmental outperformers' in their sector to indicate our commitment to sustainability-driven clients, which as of year-end 2014 was EUR 16 billion. This represents 12 percent of our lending portfolio. Read the case study: Keeping sustainable growth on the rails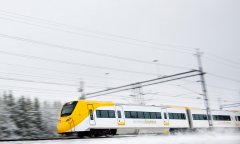 Keeping sustainable growth on the rails
A growing portfolio in renewables
We are supporting our key clients in the utilities sector in their strategic transition towards a lower carbon footprint. In 2014, we financed wind, solar, hydro and geothermal energy projects worldwide. The share of renewables (wind, solar, geothermal, hydro and biomass) amongst the electricity-generating projects in the Structured Finance Power portfolio continued to rise from 23 percent in 2009 to 43 percent in 2014. Continuing the downward trend of recent years, the share of coal-fired projects has almost halved over the past five years, from 21 percent in 2009 to 13 percent in 2014.
Structured finance utilities, power and renewables portfolio evolution(1)
(1)
Due to a deal reclassification, numbers reported previously have been slightly changed.
Recent Developments
ING has signed up for the Green Bond Principles, which were launched in 2014. Green Bonds are corporate bonds where proceeds can only be used for financing sustainable projects.

The United Nations Environment Programme Finance Initiative's (UNEP FI) Banking Commission has invited ING to take a position on their board. In this role, ING will co-lead the Positive Impact work stream which aims to inspire and stimulate banks to actively grow the transactions that contribute to a sustainable economy and have a positive impact. By sharing ING's approach we strive to define industry-wide best practices.

We also figure prominently, through our Energy & Carbon Efficiency Finance team, in the Energy Efficiency Financial Institutions Group (EEFIG). EEFIG is tackling the challenge of sourcing finance for large-scale energy efficiency measures.
Read more about Commercial Banking's sustainability initiatives in the ING Sustainability Annex 2014. The ING Sustainability Annex 2014 can be downloaded from the More information section of this Annual Review.
Awards
Best Structured Commodity Finance Bank (Silver)
Trade & Forfaiting Review
Best Bank for Payments & Collections in Central & Eastern Europe
Treasury Management International
Best Bank for Financial Supply Chain Management in West-Europe
Treasury Management International
Financial results
Commercial Banking posted a good set of results on the back of very strong Industry Lending performance, good volume growth, and despite negative CVA/DVA impacts and additional redundancy provisions. The underlying result before tax before tax was EUR 1,997 million, 7.5 percent lower than in 2013, but up 12.9 percent excluding these two items in both years.

Underlying income , excluding CVA/DVA impacts, declined by 1.8 percent on 2013, mainly in the run-off businesses and Financial Markets, but was higher in Industry Lending, supported by the strong performance in Structured Finance. Operating expenses increased by 1.8 percent to EUR 2,430 million in 2014, mainly due to EUR 50 million of additional redundancy provisions taken in the fourth quarter (of which EUR 11 million was for the further digitalisation of the banking services in the Netherlands and EUR 39 million for the ongoing transformation programmes in Commercial Banking). The restructuring programmes are on track to realise EUR 340 million of annual cost savings by 2017; of this amount EUR 203 million has been realised so far.

Risk costs declined to EUR 500 million (or 37 basis points of average risk-weighted assets) from EUR 867 million in 2013. The decrease was mainly visible in Real Estate Finance and - to a lesser extent - the lease run-off business, while risk costs were up in General Lending.
Underlying profit and loss
(in EUR million)
2014
2013
2012
Underlying income
4,927
5,412
5,200
Operating expenses
2,430
2,386
2,461
Risk costs
500
867
955
Underlying result before tax
1,997
2,160
1,784
Business line share of underlying result before tax*
*
Small differences are possible in this pie chart due to rounding compared to the most recent annual report of ING Groep N.V.
The Annual Review 2014 continues with
More information