Annual Review 2014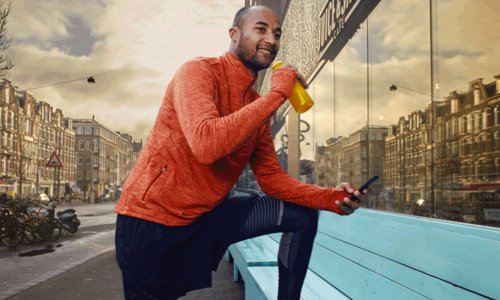 1. ING in 2014
This section contains all the key facts and figures and general information about ING in 2014 as well as an account of the market and regulatory conditions that affected the company during the year.
Who we are
We are a global financial institution with a strong European base offering banking services. Our customers are at the heart of what we do.
Our customers
32 million+
2014 highlights
Good customer satisfaction scores in all our retail banking markets
Net loan growth of 3 percent across Retail and Commercial Banking
ING's Think Forward strategy launched and implemented
Number one 'diversified financials' company in the Dow Jones Sustainability Index
Full repayment to the Dutch State
The IPO of NN Group largely completes our restructuring
Comfortably passed ECB's Asset Quality Review and stress test
Strong profitability, capital, liquidity and funding
Dividend payments reinstated
Where we operate
We operate in more than 40 countries in Europe, North America, Latin America, Asia and Australia.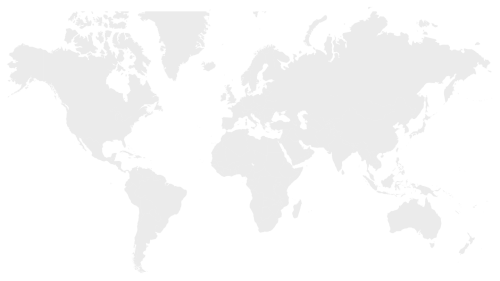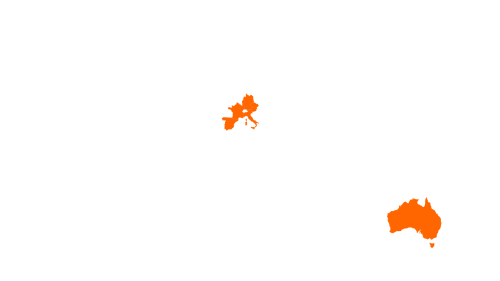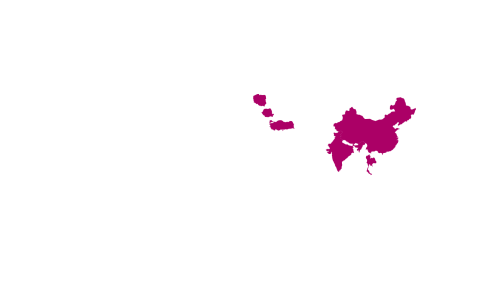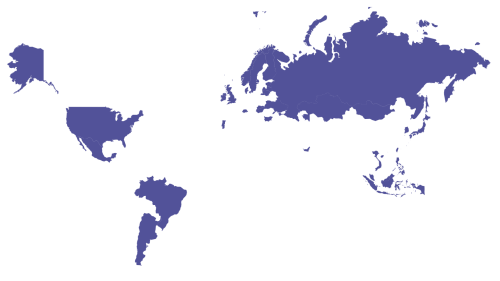 Market Leaders
Netherlands, Belgium, Luxembourg
Challengers
Germany, Austria, Spain, Italy, France, Australia
Growth markets
Poland, Turkey, Romania and business units in Asia
Commercial Banking activities only

At ING, we have defined three categories of markets: market leaders, challengers and growth markets.
Headline financial results
Underlying net result ING Bank


+ 9 %
Fully loaded CET 1 ratio ING Bank


11.4 %
ING Bank's underlying Return on Equity
9.9 %
Underlying cost/income ratio ING Bank
58.7 %
Key figures
Our financial goals
Ambition 2017
2014
2013
2012
Common Equity Tier 1 ratio fully loaded ING Bank
>10%
11.4%
10.0%
n/a
Leverage ratio ING Bank (1)
~4%
4.1%
3.9%
n/a
Underlying cost/income ratio ING Bank
50-53%
58.7%
56.8%
60.3%
Underlying return on equity ING Bank
10-13%
9.9%
9.0%
7.0%
Dividend pay-out ING Group
≥40%
38%
n/a
n/a
(1)
The leverage ratio is calculated using the published IFRS-EU balance sheet, in which notional cash pooling activities are netted, plus off balance-sheet commitments. In January 2015, the EC formally adopted the Delegated Act for the leverage ratio. The pro forma leverage ratio of ING Bank, taking into account the combined impact of grossing up the notional cash pool activities and the alignment with the Delegated Act, is 3.6%.
Consolidated result
(in EUR million)
2014
2013
2012
Income
15,296
15,305
14,313
Operating expenses
8,979
8,694
8,638
Addition to loan loss provision
1,594
2,288
2,121
Underlying result before taxation
4,724
4,323
3,554
Underlying net result Banking
3,424
3,155
2,450
Divestments/special items
-819
-124
684
Net result Banking
2,606
3,031
3,134
Legacy insurance business
-1,355
515
1,228
Net result attributable to ING Group's shareholders
1,251
3,545
4,362
Balance sheet
(in EUR billion, year-end)
2014
2013
2012
Total assets ING Groep N.V.
993
1,081
1,165
Shareholders' equity ING Groep N.V.
50
46
51
Core Tier 1 securities ING Groep N.V.
0
1.5
2.3
Customer lending ING Bank N.V.
508
493
520
Customer deposits ING Bank N.V.
489
475
460
Other indicators
2014
2013
2012
Effective underlying tax rate (in %) Banking
25.8
24.9
28.5
Risk-weighted assets ING Bank (EUR billion, year-end)
296
283
279
Underlying risk costs in bps of average RWA
55
83
74
Non financials key figures
2014
2013
2012
Net Promoter Score Retail Banking (number of countries with number one ranking)
9(2)
6
7
Total number of Retail Banking primary relationships (in million)
8.2
7.7
n/a
Sustainable transitions financed (in EUR billion)
19.5
n/a
n/a
Sustainable assets under management (in EUR million)
1,538
886
673
Employee engagement score
75%
74%
73%
Total extrapolated CO2 emissions (in kilotonne)
102
127
n/a(3)
(2)
Our Net Promoter Scores (NPS) in 2014 are based on the latest research results available over 3Q and 4Q.
(3)
We report on total extrapolated CO
2
emissions (in kilotonne) excluding NN Group results. In 2012 no CO
2
data were gathered in CO
2
equivalent.
Awards
Best Bank Western Europe
Global Finance magazine
ING Netherlands
Best Social Media Company
Social Media Monitor
ING Australia
Most popular bank
Mozo People's Choice Awards
ING shares
Depositary receipts for ING Group ordinary shares are listed on the stock exchanges of Amsterdam, Brussels and New York (NYSE). Options on ING Group ordinary shares (or the depositary receipts thereof) are traded on the NYSE Euronext Amsterdam Derivative Markets and the Chicago Board Options Exchange.
Dividends
ING proposes to pay a final 2014 dividend of EUR 0.12 per share, subject to the approval of shareholders at the Annual General Meeting in May 2015. ING intends to pay a minimum of 40% of ING Group's annual net profits to shareholders, through dividends, with effect from 2015.
Geographical distribution of ING depository shares in %*
*
Year-end 2014 figures, estimated based on institutional share ownership figures provided by Nasdaq Corporate Solutions
Development of ING depository receipts for shares 2014

ING share price
year-end 2014
€ 10.83
Annual General Meeting of shareholders
11 May 2015
For more information about the share capital of ING Group, see page 54 of the Annual Report. The Annual Report can be downloaded from the
More information section
of this Annual Review.
Market and regulatory context
Three key factors combine to shape our competitive environment. Macroeconomic trends influence our performance; we face increased regulatory scrutiny; and digitisation is changing customer behaviour.
Read more about market and regulatory context
The shifting competitive landscape
Technology is collapsing barriers to entry. Payment specialists, retailers, telecommunication companies, crowd funding initiatives and aggregators are all encroaching on traditional banking services.

In the main, they don't want to become banks – our industry is highly regulated. Banks remain well placed. Our broad-ranging relationships with customers make it easier to act in their full interests. ING is well placed. We have a long legacy as a financial institution. We believe we are a leader in digital innovation in the banking sector.

As competition intensifies, we need to become faster, more agile and more innovative. We are investing at scale to deliver targeted, state-of-the-art services for our customers whilst respecting their privacy. We are working hard to earn the trust of our stakeholders with clearer communications and more transparency.

The diagram below shows what we perceive our strengths, weaknesses, opportunities and threats to be.
Our perceived strengths, weaknesses, opportunities and threats
Strength
Presence in Challengers and Growth market countries with moderate to strong economic growth.
Well-known, strong brand with positive recognition from customers in many countries.
Strong financial position.
Omnichannel distribution strategy.
International network.
Sustainable leader in the category 'diversified financials'.
One of the leaders in digital banking.
Weaknesses
Currently low/subdued economic growth in markets where ING has significant market positions.
Some legacy IT/operational systems in Market Leader countries.
Need for more agility.
Suboptimal work processes regarding efficiency and teamwork.
Diversity challenges.
Opportunities
Regaining trust by demonstrating care, especially towards customers and by explaining better why strategic choices are made (transparency).
Further improving the customer experience by accelerating innovation. Front-runner status in digital solutions gives the Bank an edge.
Further improving efficiency.
Cultural change. Tapping more into the talents of employees. Further developing a transparent and diverse no-nonsense culture.
Threats
Ongoing uncertainty about regulatory changes.
Lack of an international level playing field.
Possibility of threats from new entrants from outside of the industry.
Financial sector has an unfavourable public image in many countries.
Cybercrime.
Low interest rate environment.
The Annual Review 2014 continues with
2. How we create value