Annual Review 2014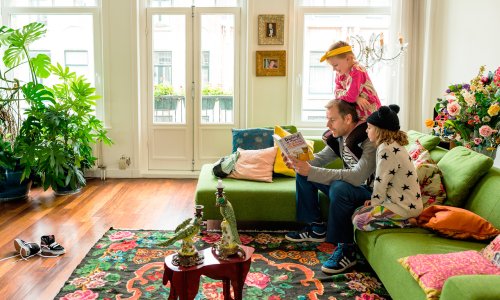 More information
Thanks for taking the time to read ING's Annual Review. We hope you have gained an understanding of many of the highlights at ING in the past year. If you would like to know more, please see the links below
ING publications
2014 Annual Report ING Groep N.V.
2014 ING Group Sustainability Annex
All 2014 Annual Reporting publications can be downloaded or ordered here.
Important dates in 2015
In 0 days

Payment date interim dividend 2019 (NYSE)*

In 73 days

Publication results 3Q2019
Colophon
Written by: Corporate Communications, ING Bank
Location code AMP C.03.005
P.O. Box 1800
1000 BV Amsterdam
The Netherlands
Tel. (+31) 20 576 5000

Design: Fabrique [brands, design & interaction], www.fabrique.nl

Photography: Marco Sweering, Willem Popelier, JanBijl.com, Suzanne Karsters, Niklas Alm

Translators : Anita Graafland, Linda Seewald, Evelien Veldhuizen

© 2015 ING Groep N.V.
Disclaimer
This document offers selected information about ING in 2014. This information originates in part from the Annual Report 2014 of ING Groep N.V., which was published on 19 March 2015. It offers a brief overview of ING's operations in 2014. For a full overview, please consult the ING Group Annual Report 2014. No rights can be derived from this publication. In the event of any discrepancies, the ING Group Annual Report 2014 prevails.

Certain of the statements contained herein are not historical facts, including, without limitation, certain statements made of future expectations and other forward-looking statements that are based on management's current views and assumptions and involve known and unknown risks and uncertainties that could cause actual results, performance or events to differ materially from those expressed or implied in such statements. Actual results, performance or events may differ materially from those in such statements due to, without limitation: (1) changes in general economic conditions, in particular economic conditions in ING's core markets, (2) changes in performance of financial markets, including developing markets, (3) consequences of a potential (partial) break-up of the euro, (4) the implementation of ING's restructuring plan to separate banking and insurance operations, (5) changes in the availability of, and costs associated with, sources of liquidity such as interbank funding, as well as conditions in the credit markets generally, including changes in borrower and counterparty creditworthiness, (6) the frequency and severity of insured loss events, (7) changes affecting mortality and morbidity levels and trends, (8) changes affecting persistency levels, (9) changes affecting interest rate levels, (10) changes affecting currency exchange rates, (11) changes in investor, customer and policyholder behaviour, (12) changes in general competitive factors, (13) changes in laws and regulations, (14) changes in the policies of governments and/or regulatory authorities, (15) conclusions with regard to purchase accounting assumptions and methodologies, (16) changes in ownership that could affect the future availability to us of net operating loss, net capital and built-in loss carry forwards, (17) changes in credit ratings, (18) ING's ability to achieve projected operational synergies, and (19) the other risks and uncertainties details detailed in the Risk Factors section in the most recent annual report of ING Groep N.V.

Any forward-looking statements made by or on behalf of ING speak only as of the date they are made, and ING assumes no obligation to publicly update or revise any forward-looking statements, whether as a result of new information or for any other reason.