ING Collection
ING has been active in the art world for 45 years. Through our collection and related art activities we seek to foster creativity and innovation inside and outside the company.

In addition to collecting works for the global ING Collection, we regularly exhibit artworks, sponsor museums such as Amsterdam's Rijksmuseum, and support initiatives nurturing new artistic talent.

The ING Collection focuses on international artists who push the boundaries of the figurative tradition and are not afraid to experiment. Artists include Indré Urbonaité, Julius von Bismarck, Katja Novitskova, Matthew Day Jackson, Christian Boltanski, Mona Hatoum, Anja Schrey, Stanley Spencer, John and Paul Nash, L.S. Lowry and artist duo Martine Feipel and Jean Bechamail.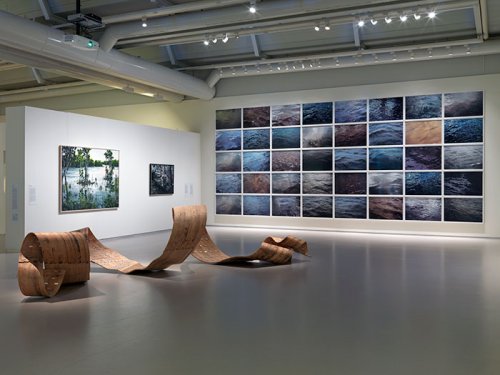 Why does ING have an art collection?
In recent years, the connection between business and the arts has strengthened and become more relevant. To differentiate ING from other banks requires creativity, attention to detail, imagination and innovation. This is where art comes in. We see artists as true frontrunners and innovators. They transfer their often provocative and insightful views to their artworks, helping us to think about and reflect upon issues that matter.

This is why ING believes in the power of art to stimulate innovation and change. We also want to empower talented artists with a platform, network and expertise to help them develop their artistic careers.

As our company evolves, so too does our art collection. It is a reflection of ING's culture and values. So naturally it is open to the avant-garde, innovation and new artistic practices. It heeds artists who are sensitive to the human, environmental and ethical challenges of today – and the issues we may face tomorrow. As such, it is a laboratory that explores the questions everyone is asking.

The ING Collection strives to remain relevant, to adapt, to grow and to contribute to the growth of our employees and to society as a whole.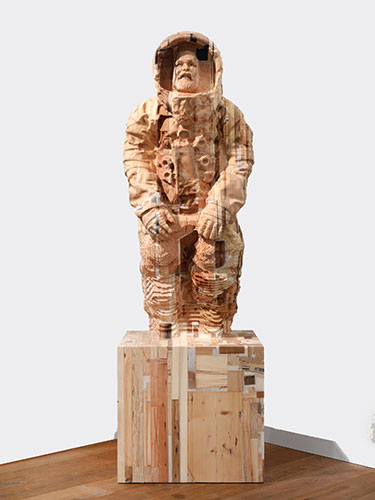 Encouraging young talent
We see artists as the true frontrunners and innovators of our time. That's why we believe in the power of art and in empowering new talent with a platform, network and expertise to help them develop their artistic careers.

ING supports young, rising and creative talent through initiatives such as the ING Unseen Talent Awardfor up-and-coming photographers and CREATIS, a Belgian incubator for cultural entrepreneurs.

ING Unseen Talent Award
The ING Unseen Talent Award gives new photography talent a platform to expose their work to a wider international audience. ING commissions the participants to produce a work around a specific theme and they are mentored in a series of workshops. The annual award coincides with the Amsterdam Unseen Photo Fair.
Creative incubator
CREATIS is Belgium's first incubator for start-ups in the cultural and creative sector. It encourages innovation and provides tailored expertise to guide and accelerate new businesses in areas such as animation, music, architecture, media, advertising, fashion, web culture, photography, design and fine art.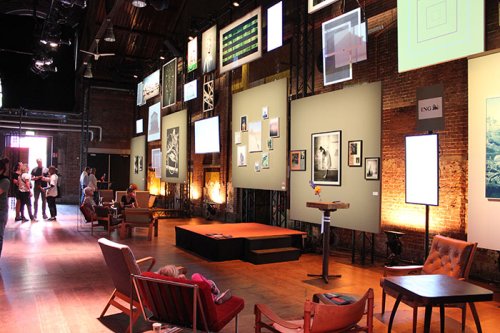 Where can you see the ING Collection?
In addition to contributing to a culture of innovation and change at ING, our collection also has an important public function. We therefore aim to make it as accessible as possible to a wide audience.

Works from our collection are shown worldwide at our own exhibitions and are regularly on loan to museums like the Pushkin Museum in Moscow, the Cobra Museum of Modern Art in Amstelveen, and MoA in Seoul.

ING has also published several art catalogues, either for a specific exhibition or to provide an overview of the collection. In this way we can bring it off the walls and into people's homes.


History

Art is embedded into ING's identity. The ING Collection was established in 1974 by our predecessor NMB Postbank Group for its new headquarters in Amsterdam. It was founded in two figurative art movements in the Netherlands: the Magic Realists from the 1920s and 1930s and the Northern Realists of the 1980s.

Over the years, new collections have been added through various mergers and acquisitions. These include the collections of Postbank and Nationale-Nederland in the Netherlands, Bank Brussel Lambert (BBL) in Belgium, Barings Bank in London and ING Bank Slaski in Poland.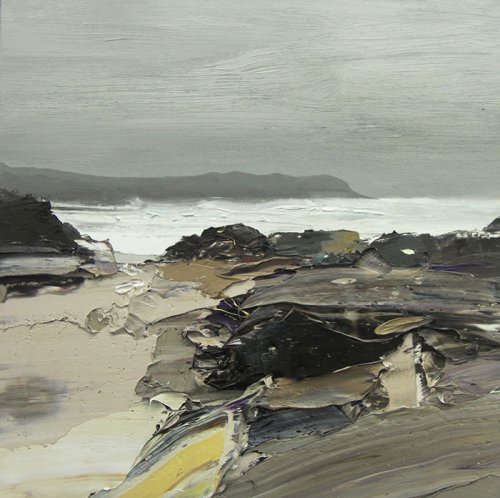 Baron Léon Lambert, a Belgian banker with a passion for contemporary art, started the former BBL collection in the early 1960s. It represents all major artistic movements of the late 20th century, including pop art, op art, colourfield painting, action painting and abstract expressionism. In 1998, it was incorporated into the ING Collection.

ING acquired British merchant bank Barings in 1995. Its art collection was started in the 1920s and includes portraits of members of the Barings family, a collection of Latin American topographical works as well as 18th and 19th century English watercolours and figurative works by 'early-modern' British artists. ING has set up a charitable trust to manage the Barings archive and historical portraits, which have been awarded designated status by the England Arts Council.

In Poland, ING is one of the first corporates to collect local contemporary art from the 1990s onwards. This includes paintings, photographs, drawings, videos and sculptures. The works are owned by the ING Polish Art Foundation, which was founded in 2000 to promote and support the development of local artists.

When ING separated its banking and insurance businesses in 2009, the works from the ING Collection were divided between the two new entities.