ING Collection in Belgium
The former BBL collection in Belgium is internationally orientated, with a diversity of works. All major artistic movements of the late 20th century are represented in the collection.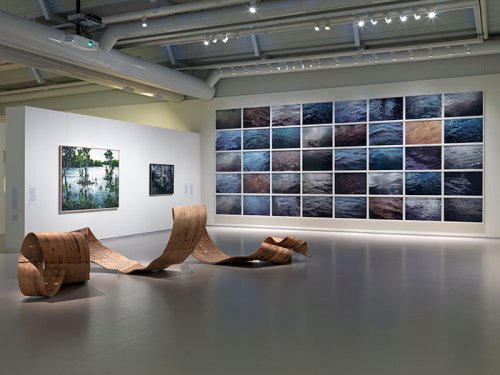 The collection contains several fine works from the Neue Wilde and the Italian Transavantgarde art movements, which belong to Neo-Expressionism. There are also works from the Arte Povera movement, such as by Michelangelo Pistoletto and Giuseppe Penone, New British Sculpture, including artist Richard Deacon, and New Objectivity in Germany, with works by the likes of Candida Höfer.

With an eye for today's diverse trends, the collection has grown in recent years with the addition of works by leading artists, such as Christian Boltanski, Mona Hatoum and Anja Schrey.
History
It was in the early 1960s that Baron Léon Lambert, chairman of the former Bank Lambert, started to collect art. The young, internationally orientated banker developed a passion for contemporary art and started to buy artworks and build a collection with work from Pop Art, Op Art, Colourfield Painting, Action Painting and Abstract Expressionism. Around the same time, Louis Camus, chairman of the Bank of Brussels, established a purchasing committee to acquire works of art by young Belgian artists.

In 1976 the two banks merged to become Bank Brussel Lambert (BBL). The building in Marnix Avenue, which was designed by world-famous American architect Gordon Bunshaft of the SOM group, was extended in 1991. This also gave the impetus to an official art acquisition policy for the former BBL art collection.

In 1998, Bank Brussel Lambert (BBL) became part of ING Group – along with the Belgian art collection.