ING Collection in the United Kingdom
The extensive art collection in the United Kingdom is diverse yet cohesive at the same time. Most of the works come from the collection of the British merchant bank Barings, which was acquired by ING in 1995. These works reflect the character and history of Barings Bank.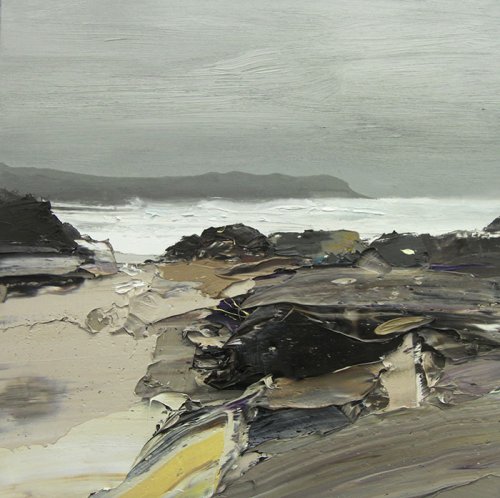 The historical portraits were mostly commissioned by the Baring family, who sought out the leading artists of the day, such as Sir Thomas Lawrence, Benjamin West and John Linnell. The collection of British watercolours includes works by artists such as Samuel Palmer and Thomas Shotter Boys. And finally, the Barings collection provided 20th-century works by artists such as Stanley Spencer, John and Paul Nash and L. S. Lowry.

In addition to the works from the Barings art collection, a small group of works acquired through ING's sponsorship of the ING Discerning Eye Exhibition in the UK have been added to the collection in recent years. This exhibition included a purchase prize, with ING buying works by the winners, such as Jeremy Gardiner, Neil Canning and James Lloyd.
History
The British art collection has its roots in Barings, the British merchant bank acquired by ING in 1995. Barings played a leading role in the development of the British and international financial world from the 1760s until the late 20th century.

Essentially, collecting commenced in the 1920s with the acquisition of the somewhat stately 18th- and 19th-century portraits of members of the Baring family and their associates. It continued into the second half of the 20th century with the acquisition of discreet groups of paintings including a collection of Latin American topographical works.

It was not until the late 1970s that the firm developed a clear collecting policy. Two distinct collections were created – one of 18th- and 19th-century English watercolours and another of figurative works by 'early-modern' British artists. Due to the delicate nature of the watercolours, the firm decided in the early 1980s to focus on 20th-century works.

In 1998, ING set up a charitable trust to manage its historical collections in the UK and encourage their use as an educational resource. The trust encompasses The Barings Archive (also looked after by ING in the UK), the historical portraits and a wide variety of historical objects. These collections have since been awarded Designated status by Arts Council England.