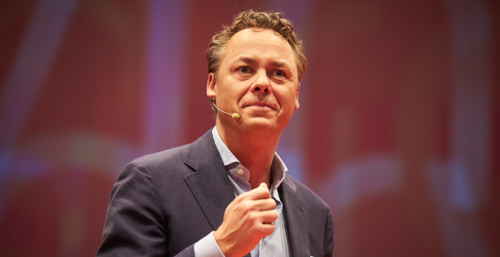 Ralph Hamers
CEO and chairman Executive Board ING Group
Chairman Management Board Banking
| | |
| --- | --- |
| Born | 1966 |
| Nationality | Dutch |
Profile
R.A.J.G. (Ralph Hamers) was appointed a member of the Executive Board of ING Group on 13 May 2013. On 1 October 2013, he was appointed CEO and chairman of this Board. Ralph Hamers joined ING in 1991. Before his appointment to the Executive Board, he was CEO of ING Belgium and Luxembourg.

Ralph Hamers is also chairman of the Management Board Banking.
Education
Ralph Hamers holds a Master of Science degree in Business Econometrics/Operations Research from Tilburg University (the Netherlands).
Career
| | |
| --- | --- |
| 2013 | CEO and chairman Executive Board ING Group, Management Board Banking and Management Board NN Group |
| 2011 | Chief executive officer ING Belgium and Luxembourg |
| 2010 | Head of Network Management for Retail Banking Direct & International |
| 2007 | Global head of the Commercial Banking network |
| 2005 | Chief executive officer ING Bank Netherlands |
| 2002 | General manager ING Bank branch network |
| 1999 | General manager ING Romania |
| 1997 | Deputy general manager Global Lending Risk Management |
| 1995 | Head of Media Finance Group |
| 1991 | Relationship manager Structured Finance in the Global Clients division |
Related stories