Roel Louwhoff
22 December 2020
...

min read
Listen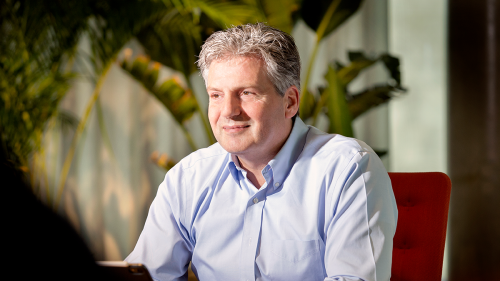 Roel Louwhoff
Member Management Board Banking
chief operations officer
chief transformation officer
| | |
| --- | --- |
| Born | 1965 |
| Nationality | Dutch |
Profile
R.M.M. (Roel) Louwhoff was appointed a member and chief operations officer (COO) of the Management Board Banking as of 1 May 2014. He was also appointed chief transformation officer (CTO) as from 1 October 2016. In this role, which he fulfils alongside his COO role, he is responsible for managing this bank-wide transformation that was announced in October 2016. Roel Louwhoff is responsible for operations, IT (including standardisation), data management, information security, process management, transformation management, and procurement.

Prior to joining ING, Roel Louwhoff was CEO of BT Operate.
Education
Roel Louwhoff graduated in 1989 with a Master's degree in Business Administration from the University of Groningen (the Netherlands), from which he also received an MBA.
Career
2014
Member Management Board Banking and COO/CTO, as from 1 May 2014
2004 - 2014
British Telecoms Group
2007-2014: chief executive officer BT Group – BT Operate, overall responsibility for the operations of BT Group.
2004-2007: chief executive officer of BT Global, responsible for Customer Service and Network Operations.
2001 - 2004
Chief operating officer, ClientLogic Corporation –an international business process outsourcing firm.
1995 – 2001
SNT Group N.V., chief operating officer, ultimately responsible for Operations, HR, IT, Quality, Strategic Account Management, Program & Project Management, Solution Planning & Development.
1989 - 1995
Andersen Consulting (now Accenture) – consultant and project leader