2021 Annual Report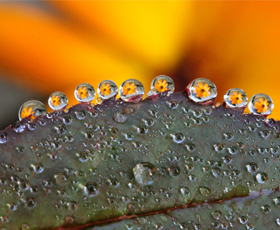 Looking back on 2021, it was another year in which Covid-19 dominated the headlines. Yet there were signs of recovery and ING continued to perform well and create value for our stakeholders. In particular we focused on data-driven digitalisation to create a differentiating customer experience, on being financially healthy, a safe, secure and compliant bank, and on sustainability, which is at the heart of what we do.
Key Figures
Result before tax
€6,782 mln
Cost/ Income ratio
60.5 %
NPS Retail Banking
#1
in 5 out of
11 markets
Climate finance
€19.5 bln
Social impact finance
€0.7 bln
Sustainable investment services
€19.2 bln
Feeling of financial empowerment
27.5 mln customers
How we create value
As a bank we have a role to support and promote economic, social and environmental progress, leading to a better quality of life for people in society, while generating adequate returns for shareholders. How we create value is illustrated in our value creation model.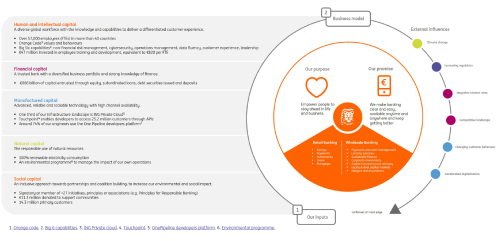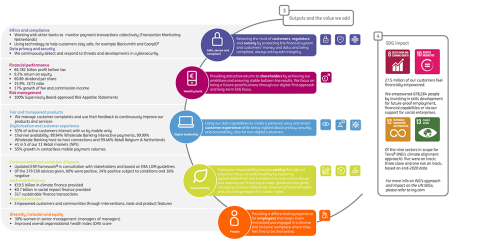 Only Form 20-F can be requested in print format. All other publications are digital and can be downloaded above.