Annelies Koldewey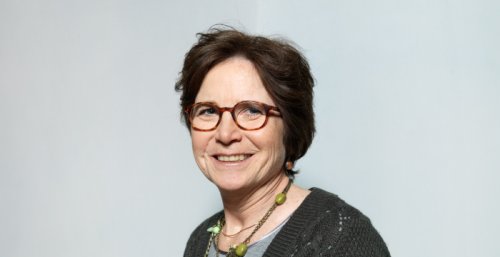 Profile
Annelies studied museology at the Reinwardt Academie and is a curator, specialised in sculptures. Besides that is she a glass and silver expert. She gives tours, is responsible for the registration system of the ING collection and she is a transport coordinator.

Annelies about her work "What appeals to me is the variety. I'm happy when I see a piece of art hanging beautifully and if the 'recipient' is also pleased with it." Annelies lives in The Hague and her hobbies are sculpture, visiting museums and art galleries and baking.
Her favourite artwork
Annelies about her favourite artwork: There are several pieces I think are beautiful, fascinating and surprising and I never get bored of them. To name a few artists: Theo l'Herminez, Sjoerd Buisman and Harry van der Woud.
Seance met eierschaal, 2004
Harry van der Woud, 1963
oil- and acrylic paint, ink and eggshell on canvas
148 x 149 cm