Caroline Vos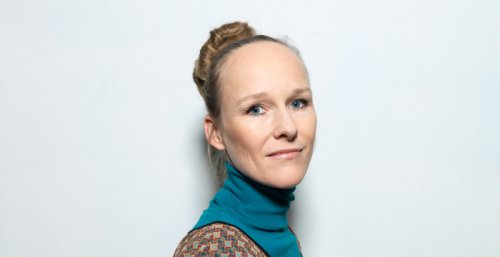 Profile
After her study Advertising and Presentation Techniques, she graduated from the Academy of Visual Arts in Arnhem (ArtEZ). Caroline joined ING Art Management in 2000.

As curator of the ING Collection her work includes the coordinating and curating of exhibitions in cultural institutions and ING offices in the Netherlands and abroad. Caroline is in charge of the portfolio reviews, online sales and the external communication about the collection.

In 2010 she attended the Curatorial Training Programme of the Masters in Photographic Studies at Leiden University.

Caroline I lives in Amsterdam. She likes travelling, listening to music, going to concerts and exhibitions. She loves cooking. "Good painting is like good cooking; it can be tasted, but not explained." - Maurice de Vlaminck.
Her favourite artwork
My favourite piece changes from day to day. Today's choice is an artwork from the ING Collection Belgium from Anja Schey. Especially the enormous size in combination with the material colour pencil fascinates me. And of course it is a beautiful image!
Anja Schey (1967)
Crouch III, 2006,
crayon on paper,
340 x 240 cm.
ING Collection Belgium