Ellen Bertrams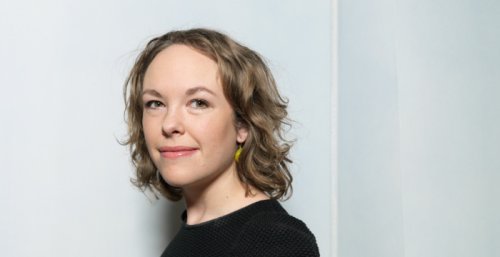 Profile
Ellen Bertrams' love for modern art was ignited while working in the Cobra Museum for Modern Art during her studies. Ellen has specialized in art policy and –management at the University of Amsterdam.

As Curator of the ING Collection Ellen curates exhibitions, advises clients in the Art Management Services programme and gives presentations and lectures at ING conventions. Also she works on internal communications, social media, art in ING's Rentepuntenwinkel and relation gifts.
One of the projects she is really proud of is the realisation of the catalogue 'Natuurlijk. Nederlandse figuratieve kunst 1970-2010' ('Natural. Dutch figurative art 1970-2010').

The role that (modern) art plays within an internationally operating company and the different parties Art Management works with, varying from artists, museums, gallery owners to clients, make her job so diverse and challenging. And of course Ellen gets to see the most beautiful artworks while visiting art fairs, exhibitions and studios. Next to art, cooking is one of her passions. She enjoys wandering around markets where she gets her inspiration for recipes.
Her favourite artwork
Ellen about her favourite artwork: "I absolutely love paintings. Paintings that leave something to the imagination and which clearly show the brush strokes appeal to me most. It's difficult to say what my favourite piece is, but work by Tjebbe Beekman, Sven Kroner and Koen Vermeule from our collection are amazing works that inspire me and make a huge impression".
Sven Kroner (1973),
Down by the river, 2005,
acrylverf op doek, 210 x 250