Sanne ten Brink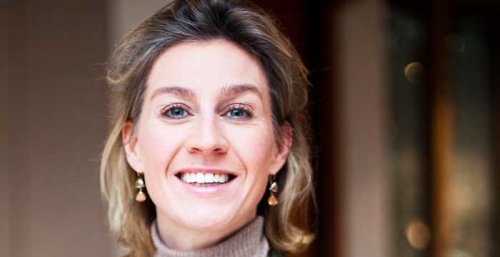 Profile
After studying at the University of Modern Languages in Granada, Spain, Sanne got a degree in Roman Languages and Culture and Art and Art Policy at the University of Groningen. After her graduation she worked in New York at the James Goodman Gallery and the PS1 Contemporary Art Center (affiliate of the MoMA).

As a senior curator and team manager, she is responsible for curating (including acquisitions) the ING Collection in the Netherlands and to contribute to the development of ING Group's art policy. Sanne explains the cultural involvement of ING, maintains contacts with museums and cultural institutions. She curates exhibitions and coordinates art loans all over the world, advises clients on buying and selling art, on estate planning and on the management and preservation of art and she provides content to client events by giving presentations for example.

Sanne likes all kind of sports: skiing, playing golf, skating, running and sailing. Above all she likes photography.
Her favorite artwork
Sanne about her favourite artwork: 'The photograph Still life No.5 by Erwin Olaf is my favourite piece in the collection because it evokes a strange feeling of distance. This is a tranquil still life with flowers presented in a simple ceramic vase. The photograph has an almost meditative effect on me'.
Erwin Olaf (1959),
Still life No. 5, 2008
lambda print on dibond/ plexiglass in wooden frame
141 x 106 cm