URBAN OUTSIDERS - Mankind's changing relationship to the city and nature
URBAN OUTSIDERS - Mankind's changing relationship to the city and nature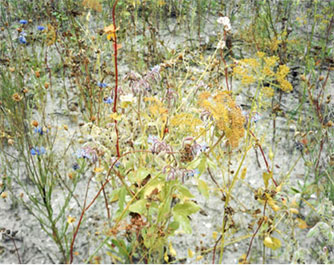 6 October – 4 November 2012

ING will be lending two works of art to URBAN OUTSIDERS, an exhibition in Huize Frankendael, Amsterdam.
Urban Outsiders and the fading line between the city and nature
The exhibition has been put together by curator duo Roos Burger and Yvonne Yzermans. URBAN OUTSIDERS uses art to examine the fading line between the city and nature and seeks a new relationship between city-dwellers and their surroundings.
Artists presenting
Mario A., Paul Baartmans, Semâ Bekirovic, Wout Berger, Merijn Bolink, Eelco
Brand, Gerbrand Burger, Driessens & Verstappen, Lotte Geeven, Roos van Haaften and Bas Kosters in collaboration with Alex Casetta and Marc Deurloo, Dolores Marat, The Mobiators, Noe Sendas and Thijs de Zeeuw.
Opening hours
The exhibition is open Tuesday to Sunday, 11AM to 6PM. Admission: € 3.50 (free for children under the age of 12). Address: Middenweg 72, Amsterdam.

Further information about the exhibition