ING Collection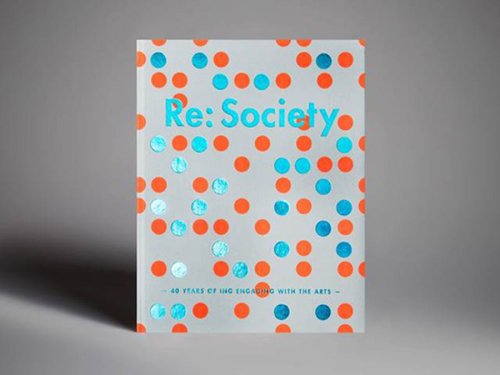 Facts and figures
10,000 works of art
Art is shown at ING 550 offices around the whole world
Enjoyed by more than 52,000 employees worldwide
ING collects mainly international and contemporary art by both young and established artists in a great variety of disciplines
The collection emphasises mutual compilation and coherence between artists and groups from different countries
Local curators in Belgium, the Netherlands, Poland and the United Kingdom The collection is made accessible to a broad audience on a yearly basis through numerous exhibitions, several hundred works on loan and various publications
ING has its own exhibition space in Brussels
Art is not only an essential part of ING's corporate identity but it also creates a stimulating work environment at ING office locations worldwide. Art can be seen everywhere at ING: in corridors, work areas, conference rooms and staff restaurants. Many ING employees feel privileged to be surrounded by works of art that encourage social interaction and create an inspiring work environment. ING's art collection can also be admired outside of the office; ING regularly organises exhibitions and loans out works of art to museums worldwide.

The ING Collection is highly international and is represented by the history, traditions and growth of ING in different countries. Interaction between artwork and setting is extremely important; congruity with the surrounding architecture is always taken into consideration when deciding where to place a work of art. As a result, specific features of an artwork can be emphasised to ensure that a work is situated in the right conditions for best understanding the artist's intentions. Entering into the world of artists via their work is a way to promote a spirit of openness within a company.
Aims
To create a pleasant work environment
To present a consistent and relevant collection with the emphasis on quality
To stimulate and promote creative thinking
To give contemporary artists a stage by organising exhibitions, lending out works of art and producing publications To make the collection accessible to the broadest audience possible
To play a meaningful and social role by promoting contemporary visual arts practice
To encourage young talent
Collecting policy
After 40 years, the collection has grown to become an extensive, international corporate collection. Although the size of the collection has been reduced in recent years, the quality of the works has been raised to a higher level.

ING discretely supports and stimulates the arts and culture. ING Group has defined an active and balanced arts and culture policy for exactly this purpose. ING Group's collecting policy focuses on contemporary art by young and established artists; the aim is to create as much cohesion as possible among the individual artists and groups of artists from different countries.
History
The history of the ING Collection began in 1974 with the opening of a new head office for NMB (the Dutch bank for SMEs) in Amsterdam's Eduard van Beinum Street. Over the course of time, important collections were added to NMB's through various mergers and acquisitions, such as when NMB merged with Postbank. Later, the NMB Postbank Group merged with Nationale-Nederlanden, and the company continued under the name of ING (International Netherlands Group). This gave way to the ING Collection in the Netherlands and set the company in motion worldwide.

In 1998, ING merged with Bank Brussel Lambert (BBL); and the acquisition of Barings Bank in 1995 and a majority stake in ING Bank Slaski in 2001 led to the addition of other important international collections.

Announced in October 2009, the separation of the group's banking and insurance business sparked ING Art Management to revise the collection. ING Art Management has thus divided the ING Group Collection into an ING Bank Collection and an Insurance Collection.
Best practices
The collection on display
Art enjoyed by more than 52,000 employees worldwide
All ING staff may select a work of art for their own work area
The collection on exhibition
Exhibitions and works on loan to various museums worldwide including The Pushkin Museum (Russia), Museo Nacional Centro de Art Reina Sofia (Spain), Thyssen Bornemisza (Spain), Dallas Museum of Art (USA), Seoul Museum of Art (South Korea), Tel Aviv Museum of Art (Israel) and the Louisiana Museum (Denmark).
Publication of several catalogues: Uit de kunst van de Bank (1990), De ING Collectie, een selectie (1998), Art in the Office (2006), Realismo Olandese (2008), Real Photography Award (2008), Exhibition of the Golden Years of Dutch Painting (2009), Magic Realism, past toward contemporary (2012), Re: Society, 40 Years of ING Engaging with the Arts (2014).
Sharing expertise
Art Management Services: Wealth Management, Private Banking and Commercial Banking customers can benefit from the expertise that Art Management has built up since 1974. ING is the only financial institution in Europe that provides such an independent art advice service to its customers.
The collection as a source of inspiration
ING Real Photography Award: In 2007, ING launched the largest photography award in the world
New Talent Photography Award: ING gives recent graduates of Dutch photography academies the chance to apply themselves and present their work to a wide audience
ING has its own exhibition space in Brussels
Interactive collecting policy for employees