Open Garden Days, Amsterdam, 20-22 June
16 June 2014
...

min read
Listen
In the third weekend of June, more than 25 garden owners will open their garden to the public.
Private and institutional gardens, which are normally closed to the general public, will open their doors on 20, 21 and 22 June, allowing visitors a glimpse of the architecture and view of gardens dating back to the 17th century.
Some of these unique gardens are located at the Herengracht 605, property of Museum Willet-Holthuysen, the Keizersgracht 672, home to the Museum Van Loon, but also the garden at Herengracht 580 in Amsterdam will again be open to the public during this year's Open Garden Days. This location has been home to ING Bank since 1922.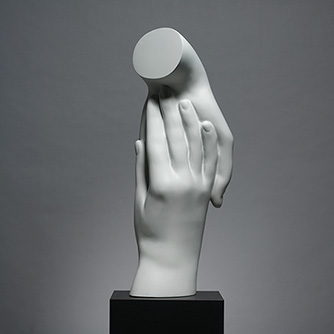 In this garden, Eja Siepman van den Berg will be displaying her sculptures in the surroundings of the extraordinary 150-year-old swamp oak during the event. Eja Siepman van den Berg has been active in the sector since 1974 and has been acknowledged over the years with the Charlotte van Pallandt price (1978) and the Prix de Rome (1967).

Her work consists of marble, bronze, stone and synthetic torsos. The sculptures traditionally show a figurative abstraction, with missing limbs. On all three days, visitors to the ING Garden will have an opportunity to win a 3D miniature copy of one of the sculptures. Furthermore, ING will organize a 3D printer demonstration enhancing the experience of its visitors, every day between 1 and 3 pm.
The gardens will be open all three days from 10 am to 5 pm.
For more information and all details about tickets, please visit: www.opentuinendagen.nl (English text available).