Paul-Emmanuel Aerts appointed country head of ING in Switzerland
20 April 2017
Paul-Emmanuel Aerts has been appointed new country head for ING in Switzerland. He will start in his new role on 15 May 2017.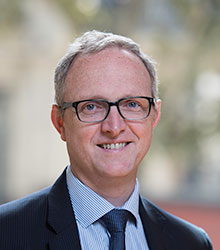 Paul-Emmanuel joined ING in 2002 in the Corporate Clients department. He held several positions at ING in France in Client Coverage and Lending Services, before taking up his current position as Head of Wholesale Banking (WB) in France in 2013.
Paul-Emmanuel's successor at ING in France will be announced in due course.