The end of business as usual?
9 October 2017
New business models force established companies to think about their business in a whole new way – like disruptors, in fact. The View investigates.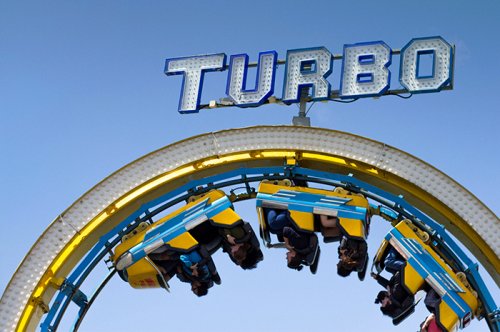 To remain competitive, companies must face up to the risks and opportunities created by new business models like platforms, circular and sharing models. But how?

ING Wholesale Banking online magazine The View dives into the theme of new business models, in particular platforms, and their implications for companies.
Game-changer
While the platform revolution is still in its early stages, it is a game-changer and cannot be ignored.

Stefan van Woelderen, principal economist at ING and co-author of the report Platforms: Bigger, Faster, Stronger explains that in a traditional 'pipeline' model, products are produced and distributed but platforms have a 'triangular' model where different types of customers interact.

"It is this interaction, rather than the sale of a good, that creates value for a platform company."

Think of how Amazon enables recommendations and allow users to provide ratings. Because they need few assets, platform companies can grow quickly. Uber expanded to 67 countries in seven years compared to the 50 years it took IBM to reach the same size.

"If services are inefficient – for example booking a restaurant table – a platform can eliminate that inefficiency," explains Van Woelderen.

He thinks pipeline models still have a future if these perceived inefficiencies play no role or if the entry barriers are high, such as in mining.
Be more brave
So companies can't ignore the impact of platforms. What about the sharing economy?

Daimler, maker of Mercedes-Benz cars, responded to the potential 'threat' of car sharing by embracing it. Its car2go subsidiary is the largest, fastest-growing car sharing company in the world with more than 2.7 million registered members using a smartphone app to rent a fleet of nearly 13,000 vehicles in 26 locations in North America, Europe and Asia.

So, how can established firms become disruptors? Established companies need to be braver, writes The View. Companies must think more broadly about how they can create a disruptive culture – where clever ideas gain the prominence they deserve – that can enable them to combat new entrants and dynamic existing competitors.

Whatever you do, going it alone is probably not the way to go. Corporates must consider the ecosystem of companies that they work with and how they can strengthen relationships with suppliers and customers to improve their competitiveness.
Disruption is nothing new
Disruption is nothing new. The View has some interesting stories of companies that reinvented themselves, including Lego, Apple or Burberry.

Lego for instance, has totally rebuilt its strategy. Facing a risk of bankruptcy, Lego sold a majority stake in its theme parks and invested in its understanding of how kids play. The result was a burst of targeted creativity that has stayed true to Lego's core values and made the company one of the world's most valuable brands.

Burberry, a British brand that invented the Gabardine waterproof trench coat and dressed royalty, looked like a brand without a future. It survived by going back to its roots. It centralised design so that every market was selling the same high quality products, it placed a greater priority on quality and emphasised heritage. At the same time it grasped the potential of social media and rapidly growing markets such as China. Now it is a strong brand again.
Introspective and outward looking
From financial services to toys and trench coats, the rise of new models raises the stakes for existing companies: they can't simply carry on working in the way they have done in the past.

Want to be inspired? Read The View.