Newsletter ING Art Management 2016
23 December 2016
...

min read
Listen
23 December 2016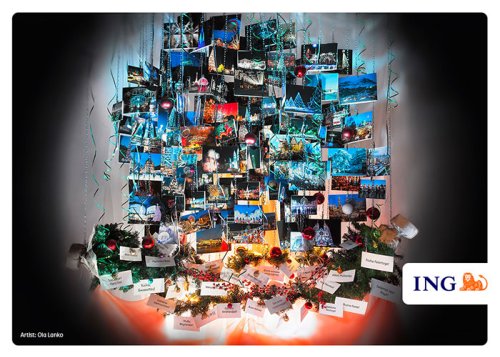 ING Art Management has ended 2016 on a high note and I am extremely happy to announce that ING has been presented with two Corporate Art Awards. The ING Collection won the categories for 'most diversified and alive group collection' and 'best art-based employees' involvement program' at an international award ceremony with more than ninety participants. This truly was the icing on the cake after yet another year of demonstrating that art at ING is alive and kicking! I hope you enjoy reading this newsletter and would like to wish you a fantastic 2017!

Sanne ten Brink
Head curator of the ING Collection

Platform for artistic talent
The bar for the first European 2016 edition of the ING Unseen Talent Award has yet again been raised. The award provides an international platform for emerging European photography talent to present their work on a global scale. After several online coaching sessions under the guidance of internationally renowned photographer Todd Hido, Thomas Albdorf (AU) and Miren Pastor (SP) were announced the winners of the Jury and Public Awards respectively. During the ING Unseen Instagram competition, photography lovers could post their interpretation of the theme 'Fool for Love', resulting in more than 240 submissions, from 24 countries. In 2016, ING also became the main partner of UNSEEN. Together, we will continue to provide an international platform for artistic talent to kick-start the careers of these artists.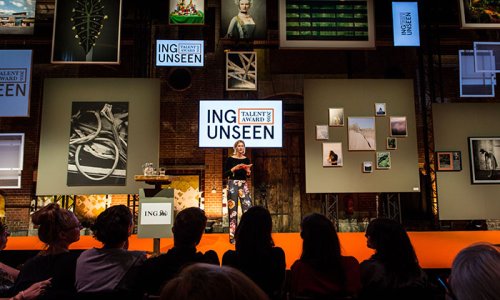 The finalists of previous editions of the ING Unseen Talent Awards were also exhibited at the Abbey of Neumünster, Luxembourg, between 13 May and 3 July 2016.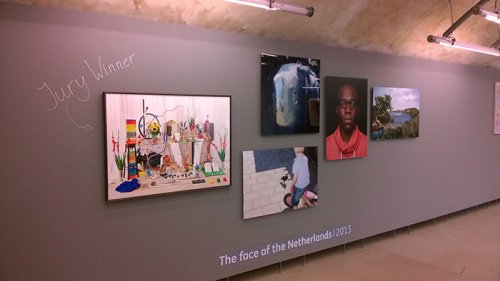 The collection in motion
This year's acquisitions for the ING Collection demonstrate our ambition to have a contemporary and dynamic art collection, bringing a culture of innovation and change. We acquired artworks by both emerging and established artists, bringing a mix of video, sculpture, painting, photography and drawing. Contributing to the collection's public function, many artworks from the ING Collection were exhibited in national and international museums, including FOAM (Amsterdam), Museum Arnhem & Wiels (Brussels). Furthermore, the artworks are on permanent display in ING offices worldwide, from the mailroom to the Board Room and from Amsterdam to New York.
Commissioning artists
ING Art Management commissioned Belgian artist Stefan Peters (1978) straight after his graduation from the Jan van Eyck Academy to create a special installation for the annual Open Garden Days. Peters sees the landscape as "a basis from where I can work in an experimental way and continuously re-invent myself." Thousands of garden and art lovers were drawn to the ING office at the Amsterdam Herengracht, where they were able to enjoy his impressive Imaginary Landscapes.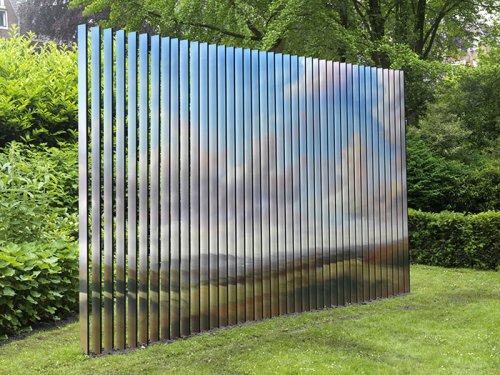 All you can Art
Artists David Bade and Tirzo Martha and a large group of ING employees have started work on a monumental growing sculpture. After several co-creation sessions during which ING employees got their hands dirty, the sculpture will eventually be placed in the garden of ING's Dutch Head office.
Power to the people / Connecting people through art
Throughout 2016, during numerous guided tours, workshops and presentations, we have connected ING employees, customers and the public to art and encouraged them to look at the world differently. Our monthly Art Alerts attracts a growing number of employees who are keen to find out more about artworks in the collection. Last year, we invited artists Antonis Pittas, Inge Aanstoot, Lennart Lahuis and many others to talk about their work. During TEFAF 2016, ING welcomed some 1500 customers to its stunning booth, showcasing the latest series by photographer Erwin Olaf, and where Art Management presented the highlights of the fair. By organising these events we aim to connect people to the arts. After all, art is more than just a painting on the wall, it sparks new insights, inspiration and provides us wkith an opportunity for contemplation.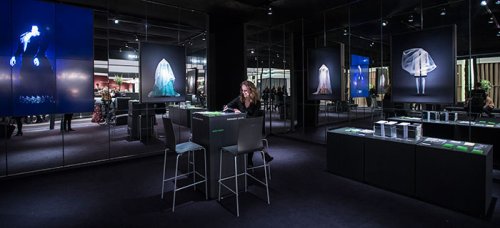 2017 and beyond
We are looking forward to the new year ahead of us and hope that our collection and activities will continue to inspire and connect ING's customers, employees and supporters of art.

To be future-proof we constantly review our collection and the way it works for ING, always aiming to staying a step ahead!

In 2017 the support of emerging talent remains a key focus and our ambition for the future is to have a progressive and dynamic collection that is enjoyed by a wide audience.

Here's to a bright future!