47,438 runners in ING NYC Marathon
09 November 2011
...

min read
Listen
47,438 runners in ING NYC Marathon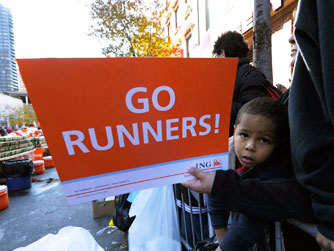 6 November – The New York City streets flowed with 47,438 ING New York City Marathon runners on a 26.2 mile course on Sunday morning.

Runners came from all 50 US states and from more than 100 countries. 2:05:06 was the ING NYC Marathon all-time-record time, achieved by men's winner Geoffrey Mutai, and witnessed by some 330 million worldwide television viewers. Firehiwot Dado was the first woman to arrive at the finish line in a personal best time of 2:23:15.
Sponsorship
This year marks ING's ninth anniversary as title sponsor of the marathon, a sponsorship that will extend through 2013.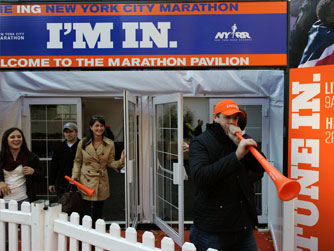 Some 969 ING customers, distribution partners and employees also participated in the race, which was held for the 42nd year, as part of Team ING.

"Our partnership with New York Road Runners, the race organizer, has succeeded because we share many of the same values," said Ann Glover, chief marketing officer, ING U.S. "This sponsorship consistently delivers strong results for our brand, providing a dynamic platform from which we can connect with customers and potential customers."

"We measure success and ROI (return on investment) in terms of brand awareness and favorability among avid runners, which is a group that compares well to ING's current target audience," Glover said. "Our research has shown that, following an event, there is an increase in attributes such as brand recognition and trust, interest in doing business with ING and the intent to recommend our products and services to others."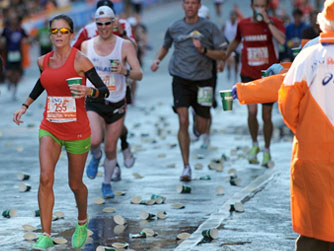 Proud to be part of it
It's also a memorable event for employees. "I've never been to New York before," said ING's Tony Cicchi, regional director, Public Markets, Houston. "It's a fantastic experience. Seeing the entire city decked out in ING orange is great. I'm proud to be a part of this company."

IT manager Alice Fluckiger from Windsor, Conn. was one of hundreds of ING employees who volunteered to help out this year. "I wanted my daughters to see ING outside of the usual work issues, beyond laptops and meetings and all that," she said, while waiting for the elite runners to pass the ING Cheering Zone in Brooklyn. "ING is involved with all sorts of good things. It's a lot of fun out here, seeing everyone on the street wearing something orange."

For more information on the ING NYC Marathon and ING and its sponsorship programmes, please visit our Sports & Sponsorship page.