From ING Direct to 'just' ING
18 August 2017
...

min read
Listen
18 August 2017
With the help of a Hollywood star and a heartfelt birthday video, Australia and Spain make the move from ING Direct to ING. Why?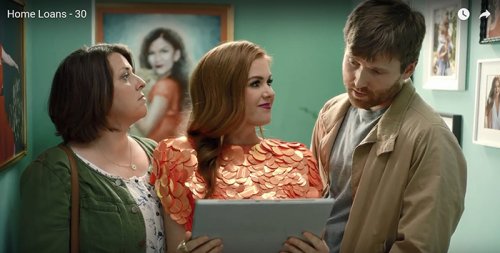 Under the ING Direct flag, ING took markets like Australia, Spain and France by storm – challenging the established big banks with simple, digital-only, no-fee banking products and edgy marketing campaigns.

While the ING Direct brand over the years grew into a love brand, it also created a 'challenge' for ING on a global scale. How to merge all these local siblings, with their local flavour, into one single global brand – a brand that fits ING's burning ambition to create the same experience for customers across the globe?

One of the ways to do this is to simplify the name, from ING Direct to 'just' ING; and one of the first countries taking this bold step is Australia.

"We're excited to be among the first Direct countries to take our new brand to the market. In record time we've been able to take this change to customers across multiple platforms, including commercials, our website, our office, and new ING Lounge for customers," said Australia's head of Marketing, Fiona Nicol.

To promote the growing range of products available to the customers Down Under, Hollywood's Isla Fisher has once again teamed up with the bank for a series of commercials. These will soon be aired on Australian television.

Similar feedback has been received in Spain, where ING celebrated its 18th birthday. The heartfelt birthday video '1 and 8' represents one of the first steps towards a global ING brand.


Spain's head of Client Communications and Content Ines Fernandez Ortiz said the change has been a natural step forward for Spain as the clients already knew the bank colloquially as ING.

"The transformation relates perfectly with the principles of simplicity and customer listening we practice every day,'' she said.

To date, the new brand has been warmly received in both countries with plenty of positive attention from customers and the media.

Related articles