'Pilou' to the rescue
21 July 2016
...

min read
21 July 2016
When an ATM machine swallows your bank card or you get error code 129.0.999.0066 while internet banking, don't despair. 'Pilou', 'Tropcher', 'Erikje' or 'Meneerbart70' are never far away.
For many ING customers in France, ' Pilou' is very special.

When a customer posted that he had just arrived in the Philippines, couldn't use his ATM card and didn't know how to pay for food and lodging for the next three weeks, 'Pilou' offered advice. When a customer was convinced ING had lost the letter containing all required documents to open his new account, 'Pilou' explained the probable cause for the delay and suggested he wait a little longer.

At a time when banking is becoming more digitalised, 'Pilou' represents a new form of customer service. More customers are opting to go to fellow customers to find answers to their money or banking problems.
A safe place
ING's online communities – they exist in France, Netherlands, Italy and Poland – are 'safe' places where you can ask anything you want, without having to reveal who you are. Except for some basic etiquette, anything goes. You can make a compliment, observe, learn, advise, complain, share, encourage, muse, or just provide a bit of moral support when others have a problem.

"People go to the community because they increasingly want to do things themselves," said Linda van Seuren, community manager at ING Bank.

In 2013, ING France became the first ING business to establish an online community. On Facebook and Twitter, it had already identified approximately 50 people who posted frequently and asked them if they wanted to help set up a new community on the ING Direct France website. Around 20 said yes.

Today, the French community, called Le WebCafé, has over 16,000 registered users and attracts 500 new users per month. And 'Pilou' is the undisputed king of that community. Since 2014, he has posted almost 2,000 messages, an average of more than three a day, and provided the most 'best answers' (which are always validated by ING). 'Pilou' is an 'esteemed contributor', a label that appears next to his pseudonym and tells other users: I can trust this guy.

Close on his heels is 'Tropcher' (which means 'too expensive') with 1,300 messages and 84 best answers.

Like 'Pilou', 'Tropcher' fields questions 24/7. But who are 'Pilou' and 'Tropcher' in real life? And why do they bother to do this?
Spreading good vibrations
Nicolas Hun, France's social media manager, has never met 'Pilou' and 'Tropcher' face-to-face, though he has talked to them over the phone and had email contact. "They're masked here and I don't want to say more than what they say themselves," said Hun.

"We are very proud that they chose our Web Café to provide so much help, attention and (spread) good vibrations."

What Hun does reveal is that these 'superusers' are mixed in age, profession, and how long they've been an ING client. Their motivation?

"They all love to help people, share their knowledge, learn from other people and laugh," said Hun.

Hun added that the ''superusers' learn by doing. When they don't know an answer, they'll contact the ING call centre themselves or look up the answers independently on the web. A certain level of specialisation has emerged as a result. 'Pilou', for example, answers questions about bank processes, while 'Tropcher' is the expert on financial markets.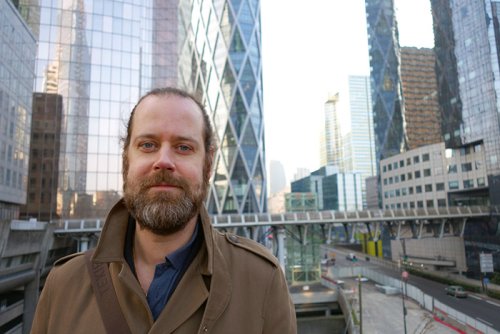 From mundane to technical
In contrast to France, active users on the Dutch community (which went live in January 2016) don't mind revealing themselves.

'Erikje', in real life his name is Erik Vereijken, is a senior advisor at ING in Eindhoven (the Netherlands). He says he spends around 10 minutes each working day checking the community and answering questions. "I read on the portal that I could register and be visible as an employee," said Vereijken

"Plus, I always feel the need to help people. Those two things together explain why I'm involved."

Erik answers all kinds of questions, from the mundane to highly technical. They include whether ING ATMs issue five euro banknotes (they don't) to how to calculate what it would cost to change the interest rate on your mortgage without having to visit an advisor; the maximum number of accounts you can open in your name (nine); to whether the BIC and SWIFT codes are identical (they are).
What's in it for me?
The vast majority of users visit the community only occasionally. But their contribution is no less important. Often one question or suggestion can be enough to show that many other customers have been thinking about the same issue – valuable information for ING's management and product developers.

It's the mix of 'superusers' like 'Pilou', 'Tropcher' and 'Erikje' and a crowd of occasional contributors such as 'Meneerbart70' that make these ING communities truly vibrant and give them credibility. While some will always remain incognito, their value for the vast majority of customers is clear for all to see.