The science of decisions
08 July 2020
...

min read
Listen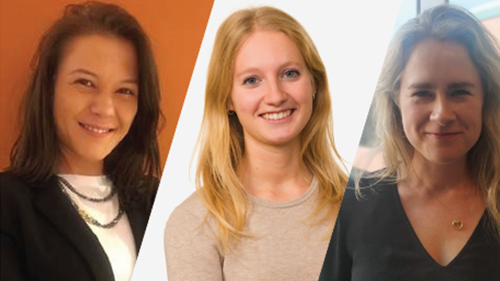 What is it in people's behaviour that keeps them from making even simple financial decisions that could benefit them in the long term? Understanding this – and figuring out what to do about it – is the aim of ING's Behavioural Impact team.

Laura Straeter, a behavioural scientist on the team, explains that there's three main barriers when it comes to decision-making: having a limited attention span, not being able to calculate the consequences of a decision (yes, I need to save more for retirement, but how much should I save?) and focusing on here and now instead of the future.

As a result of these barriers, we can't always make the best decisions and automatically rely on different rules of thumb instead. Like, just following the crowd or doing what we've done before. These rules of thumb can be very effective, but don't always apply and can sometimes even go wrong.

"By knowing people's cognitive barriers and rules of thumb, we can use them in a smart way to change behaviour," explains Laura.

For example, one way to address the cognitive barrier of not seeing the consequences of a decision is to break it down so it becomes more digestible. "Saying you should save 40 euros a month instead of 480 euros a year will make people more willing to save," says Laura.

Another way is to offer customers a reference point, like informing them that previous interest rates were higher to help them understand whether the current loan offer is a good one.

Here are three examples of how different business units at ING have applied behavioural science techniques to help customers make healthier financial choices.
Turkey: pay differently, save more
Financial habits in Turkey are different than across much of the EU. People tend not to save much, and they have a deep preference to use cash or credit cards for all daily purchases. In fact, credit cards are big business in Turkey and are connected to all sorts of deals and loyalty programmes. As for debit cards, people mainly only use them for withdrawing cash from an ATM.

So why would ING even think of launching a debit card there?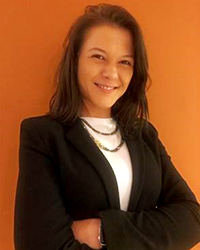 "Because it's highly valuable for customers – credit cards and cash don't build savings, but our debit card does," says Pinar Cetinim, senior vice president of Payment Systems and Daily Banking at ING in Turkey. "We're a challenger bank in Turkey and we want to change consumer habits in a good way with our disruptive products. We want to help our customer improve their lives."

ING launched debit-card programme 'Orange Extra', which connects a debit card with savings. So when customers spend 750 Turkish lira (around €107) each month with their ING debit card, they receive an additional 2% interest on their savings in their Orange savings account.

Supported by the Behavioural Impact team, ING focused on showing customers how the debit card can help them reach their personal financial goals, rather than emphasising its product benefits (including free ATM withdrawals, free mobile money transfers, the top-up interest rate). This approach has worked well. Within a year, the number of Orange Extra active customers more than doubled from 43,000 to 90,000.

"We want to create an emotional bond with our customers," says Pinar. "They should feel that by using ING products, they have more control over their budget and are saving more for the future."
Yolt: getting things done
Yolt is an app that lets users view their accounts and credit cards from different banks in one place, aiming to help them better manage their personal finances. It was launched in 2017 and is today available in the UK, Italy and France with over 1,200,000 registered users.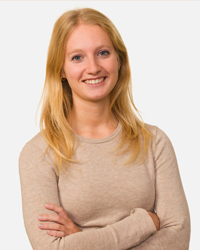 "We saw from the conversations, reviews and comments that a lot of people struggle to make it to the end of the month," says Milou Swagemakers, who led engagement at Yolt. "We also learned that many of them value the features Yolt offers that help them see where their money goes, like notifications when they exceed their budget."

The problem was that there was also a large group of users who either couldn't find all those useful features, or didn't know how to use them to optimal effect. The Yolt team turned to the Behavioural Impact team for advice.

One solution was to create 'guides', which aim to introduce users to the different features on Yolt and motivate them to use them so they can start reaching their financial goals. Three were developed: Getting Started, Master your Monthly Spend (about budgeting), and Make your Money Go Further (about saving).

Behavioural science techniques were used to design them. "I learned that by implementing very small things, like tweaking wording, you can make a big difference," says Milou.

For example, words like 'Let's go' are a positive, simple invitation to explore a guide. "We frame things for the customer in a way that they know they can get things done," says Milou. "The 'Let's go' at the beginning is very important to get commitment, and splitting it into smaller tasks makes users continue. Once they have finished something, we give them a sense of accomplishment."

Implementing such techniques has led to significant increase in the number of people using the guides — without the need for Yolt to even actively promote them.
Netherlands: financial planning in 1,000 small steps
Trying to motivate people to do financial planning is usually a losing game because it's expensive, time-consuming and the impact is limited, says Japke Kaastra, manager of behavioural psychology at ING Netherlands Private Individuals Mass.

The solution, she says, is to find out what drives people to make certain decisions and then use the right triggers.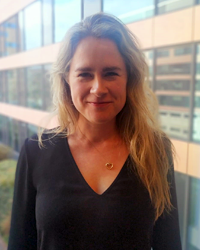 So when ING was about to develop a new investment product in the Netherlands last year, Japke's team and the product specialists first wanted to determine which triggers would motivate customers to even open an investment account.

A survey among 2,500 customers revealed that out of many known factors the three key psychological aspects that keep people from investing are: the need for certainty; low self-efficacy (i.e. the feeling that 'since I'm not an investment professional, investing is not for me'); and fear.

Regarding self-efficacy, 39% agreed that investing can earn them a higher return than savings, but over 50% of that group didn't trust they could invest themselves. "As an empowering bank, we think it's unacceptable to think you can't invest, because we think you can, and behavioural science can help fix this."

To create more self-confidence, for example, the new investment product (launched in June 2020) has been designed to make investing as easy as saving. It encourages customers to start investing small amounts regularly, reducing fear by slowly growing their familiarity with investing. While the outcome of investing is never certain, the need for certainty is addressed by guaranteeing customers that they can open and close the investment account at any moment with no strings attached. And it's all in the name – called Easy Invest, the product conquers the main psychological barriers in the name itself.

This is the first time ever that ING used behavioural science to develop a product, instead of to optimise an existing product. Apart from this specific product, Japke believes using behavioural science is crucial to help ING's customers make financial decisions that are in their best interest.

"If you make things too big or give too much information, customers might not act. That's why our ambition is to unravel financial planning into 1,000 small steps, giving our customers the power to be self-reliant in taking charge of their future."

She compares this approach to the difference between a general practitioner (GP) and a specialist.

"If you want to know what would be good for your health, you can go to a specialist and do a scan. But you can also go to your GP and he'll say things like drink more water, do more exercise or eat healthy. We want to be like the GP. In many situations, you don't need an advisor, but you do need action."
Related stories