What's the point of the circular economy?
13 November 2019
...

min read
Listen
Five things you should know
The circular economy is pitched as an answer to the world's sustainability challenges. But is a circular economy actually achievable? Our online magazine The View explores the question in its latest edition. Here are five things you'll learn from it.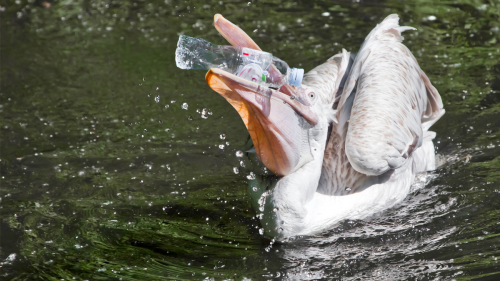 1. How to go circular – and stay profitable
Regardless of the business model chosen by a company, a move to circularity requires enormous change and close coordination across departments. Even non-core functions such as human resources will need to find ways to recruit people with a different skill set to existing employees, for instance. To help companies understand the challenges and opportunities of adopting circular strategies, ING* has devised a strategy game called The Blue Connection.

The objective is to ensure both a healthy return on investment and circularity.
2. How to deal with our plastic addiction
From the 1950s to 2018, an estimated 6.3 billion tons of plastic were produced worldwide, of which only 9% were recycled. With production accelerating as people in developing countries adopt a throwaway culture - what can be done to reduce plastic waste?

3. Sustainability officers are important – but could disappear
Noel Kinder, Nike's chief sustainability officer (CSO), recently announced that the sportswear maker's European offices will be powered by renewables by 2020; Allianz Global Investors, one of the world's largest investors, recently named Beatrix Anton-Groenemeyer as its first CSO.

All large corporates now have sustainability officers. But what do they do? And how might their role change as the circular economy grows?

We talked to Leon Wijnands, global head of sustainability at ING, who spent 25 years in client-facing banking roles before switching to sustainability six years ago.
4. Aristotle might have invented the circular economy
Circularity has only recently hit the headlines, but its philosophical roots could go back to ancient Greece or even before. More than 2000 years ago, Artistotle noted that "on the whole, you find wealth much more in use than in ownership." His ideas are also evident in one of the most recent manifestations of the circular economy: sharing platforms, such as car-pooling site BlaBlaCar, or co-working providers such as WeWork.

He isn't the only ancient thinker who wrote about the benefits of repurposing objects and materials.
5. Construction has a circular future
Together, building and construction are responsible for 39% of all carbon emissions in the world. Given the costs involved in construction and the environmental impact associated with building products – from concrete to mining – a circular economy model seems a perfect fit. But, according to Mayke Geradts from Sustainable Finance at ING: "It's impossible for a company to do it alone."

"Circular construction requires not only changes to business models but also a different approach to design, materials (whether they are renewed or sustainable, for example), data management, and perhaps most importantly cooperation within the supply chain," explains Mayke.
*ING in partnership with the Netherlands-based consultancy Inchainge and Windesheim University of Applied Sciences.
Related stories