ING in your area
You are visiting ING's corporate website. ING provides products and services to various customers and businesses in over 40 countries.
Find your local ING office
Looking for a local ING office and the services they offer? Choose the country from the list in the box below.
ING network
We serve customers in over 40 countries to various businesses and clients.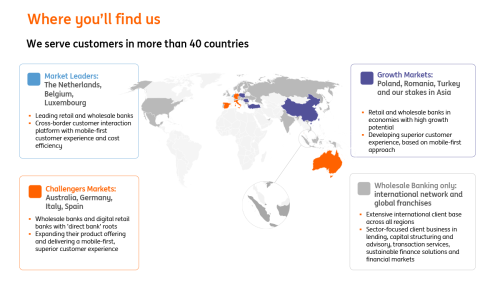 ING headquarters
ING Groep N.V. is headquartered in the Cedar building in Amsterdam's innovation district. The innovation district called
Cumulus Park is situated in the south-eastern part of the capital of the Netherlands.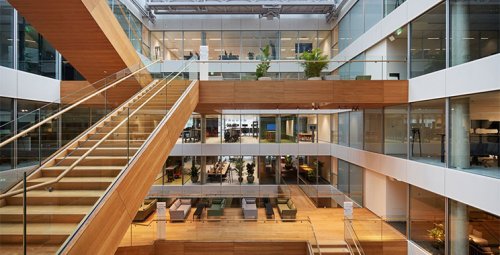 Postal address
ING Groep N.V.
P.O. Box 1800
1000 BV Amsterdam
The Netherlands
ING Groep N.V. is commercially registered in Amsterdam, no. 33231073