10-year Anniversary ING Boat at Amsterdam Gay Pride
ING's commitment to inclusiveness and diversity was again on display on Saturday 1 August with participation in the annual Amsterdam Canal Parade.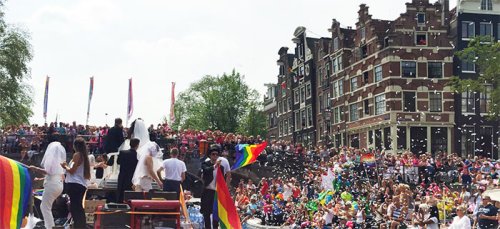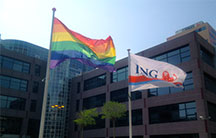 The parade, part of Amsterdam Gay Pride, saw ING colleagues from Armenia, Belgium, Brazil, Bulgaria, China, India, Italy, the Netherlands, Poland, Romania, Surinam, and Vietnam participating in the event. They celebrated 10 years of ING's involvement in the Amsterdam Canal Parade. The theme of ING's boat recognised the leadership the Netherlands took in 2001 as the first country in the world to make civil marriage available to all.
During Gay Pride the rainbow flag flew at head office buildings in Amsterdam and ING's specially designed PINK ATMs were on display once again.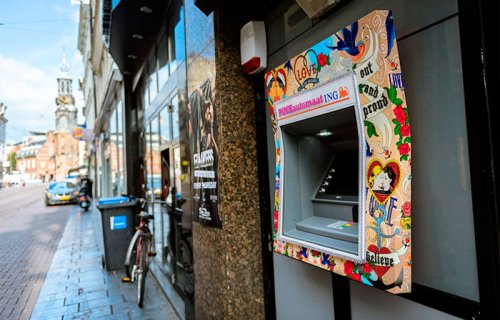 Martha McDevitt-Pugh, chair of Gala, ING's network for LGBT employees and straight allies said "with Gay Pride we celebrate the freedom we enjoy in the Netherlands and at ING to be open about who we are and who we love. It's moving and inspiring to do this together with ING colleagues from countries where it's not easy to be openly gay, lesbian, bisexual or transgender at work."

ING was one of the first companies to participate in the Canal Parade in 2006. ING feels it's important that every person has the right to be who he/she is. Additionally, we feel it's a good thing that our employee base reflects society's diversity.

ING has been a leader in LGBT workplace equality in the Netherlands since 2004 and was the first company to sign the Declaration of Amsterdam (PDF, 505 KB), a commitment to take leadership in creating a corporate culture where LGBT employees are valued, can be themselves and can realise their full potential.