Moje ING: it stands for easy financial planning
03 February 2016
...

min read
3 February 2016
It is a one-stop-shop for managing personal finances. Moje ING (My ING) is the new electronic banking platform for ING customers in Poland.

Intuitive and attractively designed, Moje ING offers customers a simple overview of their finances, and access to an easy-to-use financial planning tool. As well, customers can do all their traditional banking tasks such as making payments and transfers.
A 'nice emptiness'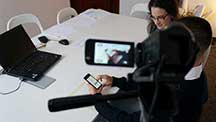 What makes Moje ING different from traditional-looking digital banking sites is its simplicity. Easy to understand icons and short words lead customers direct to the right places on the platform. One Polish blogger described its display as a 'nice emptiness'.

ING plans to develop Moje ING as a customers digital financial coach. The current version already offers a basic budgeting and a savings planning tool. More functionalities will follow such as friendly messages to mobile devices, when a certain budgeting limit has been crossed.

No more product push
Moje ING represents a new way of banking. Rather than present products on a customer's home page, Moje ING takes the individual needs of the customer as a starting point in designing the screen layout.

Around 11,000 customers, family members and friends tested different versions of the platform and gave their opinions. That process will continue as Moje ING gradually adds new functionalities.

"When designing intuitive and friendly solutions, the experts are the customers themselves," said ING Bank Slaski's director of Retail Banking, Przemysław Furlepa.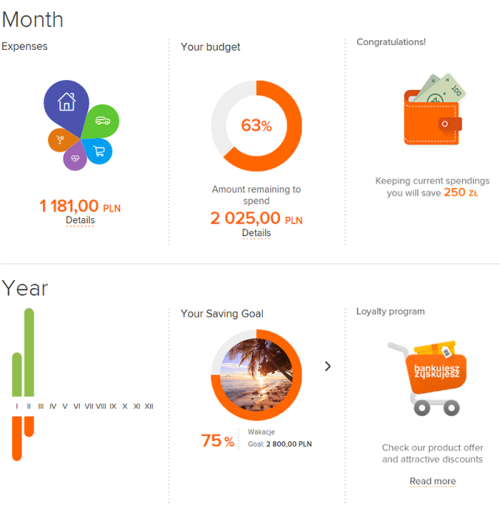 Natives and immigrants
Although the design should suit the needs of both digital natives and 'digital immigrants', consumers are being given time to get used to the new format with both the old and new platforms available. "We want the transition to the new banking system to be gradual. In each of the phases, we want to support and educate customers and persuade them of the advantages of this change," said Furlepa.
Increasing the pace of innovation
The launch of Moje ING is an example of ING fast-tracking the introduction of innovative initiatives to transform banking. Moje ING empowers people to make better informed financial decisions.