Blockchain to shake up mining and metals sector
16 January 2019
...

min read
16 January 2019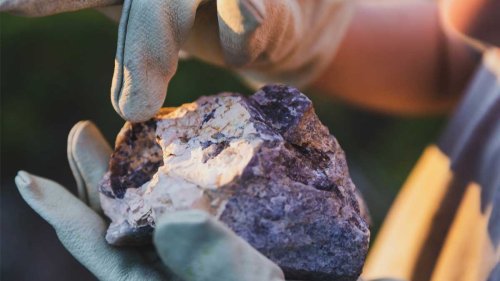 "I'm excited to be working with MineHub to help our clients in metals and mining lower costs, increase transparency and contribute to sustainable production and trading," said Arnout van Heukelem, global head of Metals & Mining at ING.

The solution is being built on IBM's cloud-based blockchain platform.
Complex path
To say that metals and mining trading is complex is an understatement.

The path of minerals such as gold, copper, and zinc through the supply chain to the commodity trading market is typically complicated. Months can elapse and thousands of paper documents can cumulate until a metal reaches the end user. Manual documentation increases the risk of fraud, data entry errors and delays, which slows down trade finance and increases costs.

MineHub will use blockchain to reduce processes and approvals from weeks to a few hours and cut down the paper documentation needed for transport, finance, invoicing and payments.

"By digitising the supply chain we can increase the level of automation, reduce reliance on intermediaries and increase the speed at which goods are transferred from miners to trading partners to banks to smelters," said Vince Sorace, executive chairman of MineHub.

"This is a significant advance for an industry looking to integrate and use data in ways not previously possible."
Smart contracts
A key selling point of blockchain is the ability to run 'smart contracts' on it. They automatically control the transfer of digital assets between parties when pre-established conditions are met. In this way the parties connected on a chain can securely exchange trade documents like bills and letters of credit.

MineHub has joined forces with gold production company GoldCorp to test the new blockchain platform in an export of gold concentrates from Mexico to Belgium.

"We are delighted to be working with some of the most forward thinking and innovative companies in the mining and metals industry," said Sorace.