Contactless mobile payments now available for Dutch customers
02 December 2015
...

min read
2 December 2015
Customers in the Netherlands can now download an app that will allow quick, easy and secure contactless payments via a smartphone.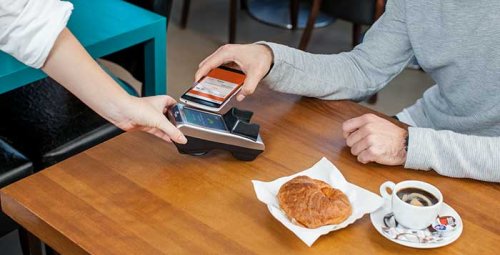 Customers that already use ING's mobile banking app and have a suitable Android smartphone (NFC-enabled, running on KitKat 4.4 up) can download the Mobile Payments app and activate it with their mobile pincode. They can use it in more than 100,000 stores throughout the country.
To make a payment, users simply hold their mobile phones close to a payments machine.
Feedback from several thousand customers participating in a pilot programme in September was used to enhance the new app, which was launched this week.
ING is the first bank in the Netherlands to offer the service on a wide array of smartphones.
Next step

"We continuously try to make payments easier for customers, and this is the next step," said Laurens Schretlen, manager Cards & Mobile Payments at ING Netherlands.
The Mobile Payments App can be downloaded within a minute and can be very easily activated.
For the first six months, making payments via the new Mobile Payments App are free. After that, there is a small charge of EUR 0.50 per month.
More about ING's new mobile payment facility (Dutch only)