ING and EIB come to aid of Dutch SMEs and mid-caps
10 December 2020
...

min read
ING is joining forces with the EIB Group to provide financing on favourable terms to Dutch small and medium-sized enterprises to mitigate impact of Covid-19.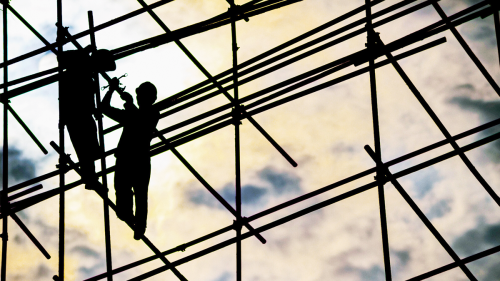 The EIB Group, consisting of the European Investment Bank (EIB) and the European Investment Fund (EIF), will issue a €795 million guarantee to ING to support new lending to SMEs and mid-caps to mitigate impact from the pandemic.

In addition, ING commits to grant new loans and leases for a substantial amount at a favorable interest rate to support new investments and growth opportunities of Dutch SMEs and mid-caps.

This transaction with ING is part of the EIB Group's Covid-19 response, announced in March, meant to help companies manage the current crisis.

Through the arrangement, ING commits to make €1.1 billion of new lending available during these difficult economic conditions. Under agreements between ING and the EIB Group, favourable lending conditions will apply on €702 million of this total amount.

"We are delighted to announce this groundbreaking and sizeable transaction with EIB and EIF as supported by the EU," said Ruud van Dusschoten, chief executive officer of ING in the Netherlands. "In the next phase of the Covid-19 crisis, it is even more important to stimulate Dutch companies with a sound market and financial position to resume their investment programmess again and seek new growth opportunities."

Part of the transaction is supported by the European Fund for Strategic Investments, the main pillar of the European Commission's Investment Plan for Europe. The guarantee is provided in the form of a synthetic securitisation in which ING will retain a first-loss-piece of the guaranteed portfolio, with EIF backing up the senior and mezzanine tranches. In turn, the EIB will counter-guarantee the EIF for the mezzanine tranche and part of the senior tranche.
Related stories