Payconiq merger expands mobile payments in Belgium
27 March 2018
...

min read
27 March 2018
Belgian payments apps Payconiq and Bancontact are merging to meet the growing consumer demand to pay for purchases online and in store using a mobile phone. Together they will become the Bancontact Payconiq Company.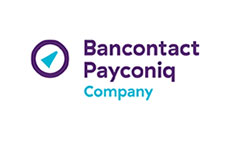 With the growth of a cashless society – two out of three Belgians surveyed rarely carry cash anymore and 29% believe cash will disappear completely in a decade – mobile payments are becoming the new norm. More than half of Belgians (60%) say they would prefer paying by mobile everywhere.
In 2017, Payconiq and Bancontact together processed some 15 million mobile payments – quadruple the number in 2016. Now they are combining their complementary expertise and innovation to take full advantage of the fast-growing demand for safe, high-performance and user-friendly payment solutions. One of these will be the new Payconiq Bancontact app.

"The new company has the ambition to bring mobile payments within reach of all merchants, including those who currently cannot accept such payments," says Ivo De Meersman, chairman of the board of Payconiq Belgium.

Payconiq, an initiative originating from ING's innovation center, makes mobile payments instant and seamless without merchants needing to have a special payments terminal. Users simply link the app to their bank account and can use it to instantly pay for their online and in-store purchases from their phone. The Bancontact app and Bancontact card enjoy widespread trust among web-stores, retailers, merchants and banks and will ensure broad reach among Belgian consumers.

There are five banks lined up behind this new Belgian payments provider: AXA Bank, BNP Paribas Fortis, Belfius, ING and KBC. Four of these are also shareholders in Payconiq Belgium. However, all consumers in Belgium will be able to benefit from the new payments solutions, not only customers of these banks.

The merger is expected to be completed in the second quarter of 2018.