We are Yolt (by ING)
18 October 2016
...

min read
18 October 2016
ING is re-entering the UK retail banking market with a free mobile app to help people keep track of their finances.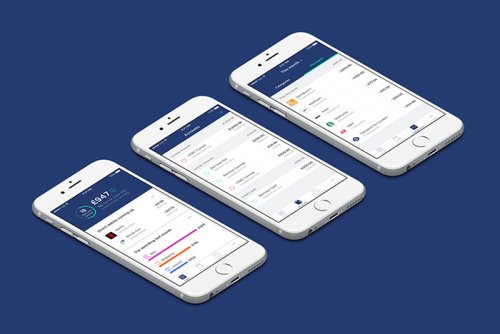 With the app called Yolt, users can manage their money matters with different banks for different financial services in one place.
As the Financial Times wrote today, Yolt is one of the first examples of a UK bank providing a platform for customers to manage money held by competitors. Since the sale of ING Direct UK to Barclays in 2012, ING is active in the UK with a Wholesale Banking operation only.
The app integrates the users' bank accounts (including savings and credit card accounts) in one mobile 'dashboard'. It also lets them know how many days are left till pay day, predicts their bank balance based on their direct debits and points out any significant changes in their spending patterns.
The app was developed in-house by ING's Innovation Office in Amsterdam.
"We built the aggregator in the way that people think about money; how long is it before their pay date; how much are they spending and what is the risk of them going overdrawn?" Ignacio Vilar, ING's chief innovation officer told the Financial Times today.
Since January, the team has tested, designed and validated the proposition with UK consumers and a large group of Wholesale Banking colleagues. The official launch is expected next year under a separate brand 'Yolt', endorsed by ING.
Yolt is now ready for the early adopters and will become available on iOS and Android in the coming months.
"We believe we have to reinvent the way we are providing customer service; this is where becoming a platform and 'the place to go' is core to our strategy," said Vilar.
In last week's strategy update to analysts and investors, CEO Ralph Hamers stressed the Banks' ambition to continue to be a leader in digital banking, offering a better customer experience by moving to open platforms and new 'ecosystems'. The creation of YOLT is an important step in this direction.
New EU regulations known as PSD2 come into force as of 2018, mandating banks to open up bank account data to external parties.