Publications
Interested in ING's 2015 Annual Report? View the reports by clicking on the PDF's below.
Download publications
Create your own report
Pick the parts of the ING Annual Report that interest you the most and create a tailored document that suits your specific needs.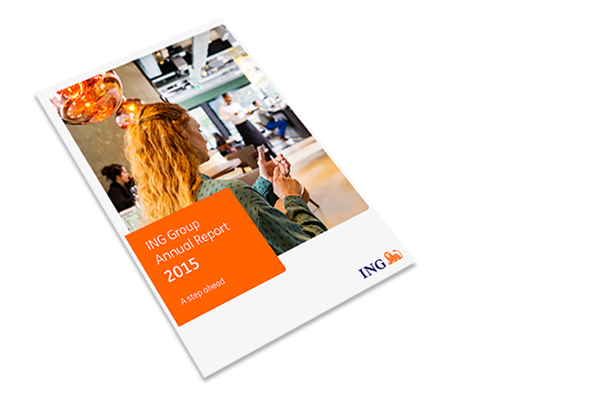 Create your own report
Order publication
The 2015 ING Groep N.V. Annual Report on Form 20-F is available as a print publication that can be ordered by filling in the form below. The remaining Annual Report publications are only available in digital form (see above).