Fixed income information
Funding strategy
ING is a frequent issuer in the debt capital markets, either as part of the regular funding operations or to issue capital instruments. In order to achieve a well-diversified funding base, these issues can take place in several currencies, jurisdictions, maturities, and formats (subordinated, senior unsecured etc.), with interest rates either fixed or floating.
Maturity profile
The following chart shows the maturity profile of the bonds as issued by ING Bank, as per the first quarter of 2016.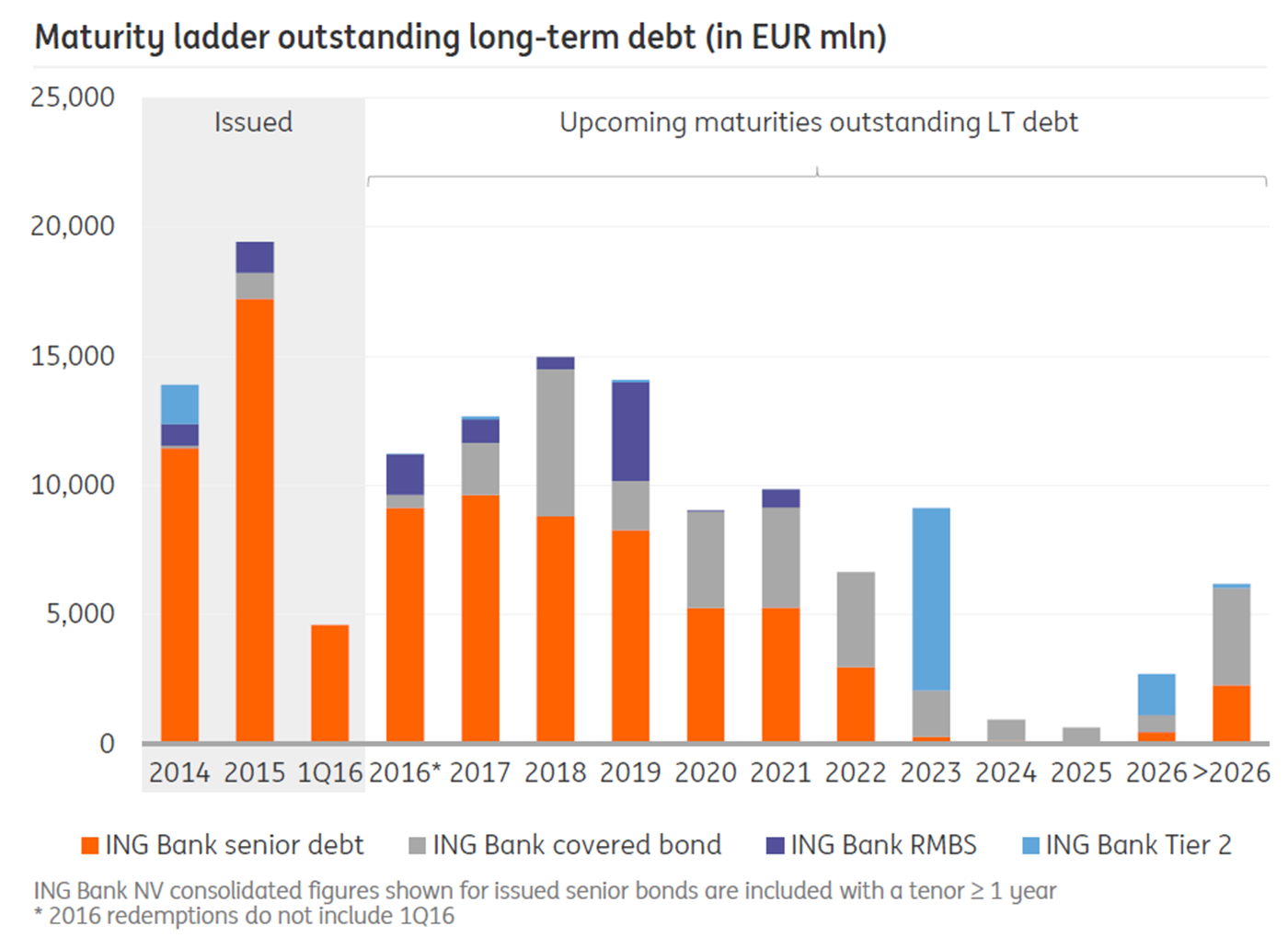 *Figures shown for issued senior bonds are included with the tenor ≥ 1 year
Presentations
Most recent ING presentations on capital and/or funding.
Click here for recent press releases