Annual Review 2015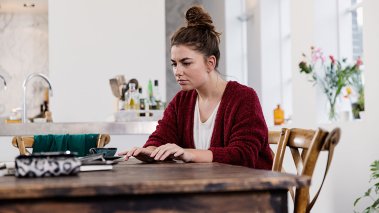 Retail Banking
Retail banking is rapidly changing. New regulations, a continuing low-interest rate environment and changing customer needs mean that banks need to adjust to stay a step ahead.
This is what ING did in 2015. The Bank's digital-first operating model continued to provide a clear and easy, anytime and anywhere experience for customers. They are also supported by tools and advice that empower them to make smart financial decisions.

Customers responded positively, expressing their satisfaction by ranking ING number-one for Net Promoter Score (NPS) in seven of our Retail Banking markets over the course of 2015.
Who we are?
ING's Retail Banking business lines provide products and services to individuals, small and medium-sized enterprises (SMEs) and mid-corporates. ING Retail Banking serves more than 34 million customers in a variety of markets that we have designated as Market Leaders, Challengers & Growth Markets.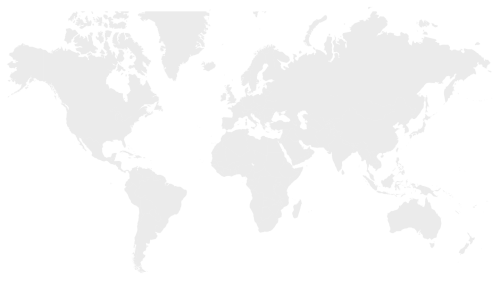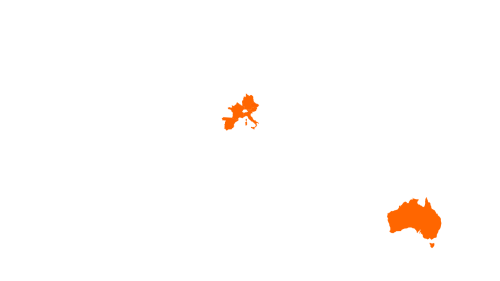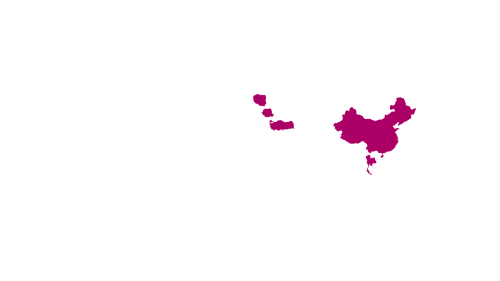 Challengers
Germany, Austria, Spain, Italy, France, Czech Republic, Australia
Growth markets
Poland, Turkey, Romania and business units in Asia
Providing a differentiating customer experience
In an increasingly digitalised world, customer expectations are shaped by their interactions with digital service providers such as Google, Facebook, Apple and Amazon. These 'tech giants', along with newer disruptors like Netflix, Airbnb and Uber, compete by offering a differentiating and superior customer experience. Customers now expect a similar experience from their bank.

A significant number of ING's customers are self-directed, and expect to be able to choose from clear and easy products and services that are available to them when and where they want them. Sixty-nine percent of Retail Banking customers contact the Bank exclusively via digital channels. ING therefore pursues a digital-first approach, but continues to modernise its contact centres and branches.

ING regularly adds new functionality to its mobile apps to improve the digital experience. Belgian customers can now make mobile payments and open a pension account from the Smart Banking app, which has been downloaded more than 1.1 million times. In Australia, the Netherlands, Belgium and Poland, smartwatch apps offer extra convenience to customers using the latest wearable technology.
Earn the Primary Relationship
ING aims to build 'primary relationships' with customers, earning their loyalty to the extent that they consider us as the first bank for their financial business. We define a primary relationship as one where customers hold a current account and at least one other product with us.
Knowing our customers
To earn the primary relationship, ING needs to understand a customers' preferences and meet their expectations.
Accelerating innovation
Continuous innovation is necessary to keep up with changing customer expectations. In 2015, ING introduced a number of innovative products and services.
Thinking beyond traditional banking
With new regulation opening up financial services to out of-sector competition and low economic growth putting pressure on traditional sources of income, it is important that ING develops new products and services beyond those traditionally offered by banks.
Read more about our Retail Banking strategy in practice
Growing lending
Growing our lending capabilities is a key element of ING's Retail Banking strategy. To achieve a sustainable share of our Challenger markets, we need to grow consumer lending and SME lending. We are making good progress in consumer lending, with consumer-lending assets rising by EUR 1.3 billion in 2015.

In line with ING's commitment to support entrepreneurs and the economy, we have partnered with crowdfunding platforms Seedrs and KissKissBankBank in Belgium to offer a fast-track funding process to entrepreneurs for whom a classic bank loan is not necessarily the best or only solution.
Financial empowerment
ING believes that financially empowered people make smarter financial decisions that positively influence their day-to-day finances. By providing the right information and tools at the right time, supported by clear and easy products, ING strives to empower people to make better financial decisions.
Read more about financial empowerment
Socially-responsible investment
We have been including governance, environmental and social topics in our socially responsible investment (SRI) strategies for customers in the Netherlands since 1999. SRI strategies consist of dedicated portfolios of sustainable investment funds, as well as portfolios of bonds and equity of individual sustainable companies. In 2015, the sustainable assets under management (SAUM) for our customers rose by EUR 1,538 million to EUR 2,573 million, underlining customers' growing interest in products and services that meet specific sustainability criteria.
ING Groenbank
ING Groenbank is a 100% subsidiary of ING Bank and finances sustainable investment by offering lending services at favourable rates to sectors such as organic farming, renewable energy generation, sustainable construction and the re-use of waste materials, all with a strong focus on the Netherlands. All assets underlying ING Groenbank loans must receive Dutch government accreditation.
Awards
Best Bank in the Netherlands, Belgium and Poland
The Banker magazine
Most Innovative Bank in Belgium
International Finance Magazine
Best media strategy of the year:
ING's Dutch "Financially Fit" initiative
Annual Masters of Media Awards
Financial results
Retail Banking posted strong 2015 results. The underlying result before tax rose 17.3% to EUR 3,928 million, driven by higher income and lower risk costs. Read more about Financial results
Business division share of underlying result before tax*
*
Small differences are possible in this pie chart due to rounding compared to the most recent annual report of ING Groep N.V.
The Annual Review 2015 continues with
Wholesale Banking