How we create value
As a global bank we bring more to society than just our financial value. Our value creation model is a simplified way of showing how we create value for and with our stakeholders.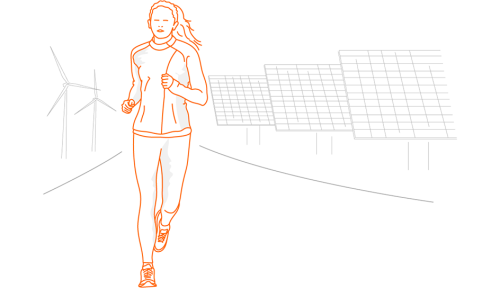 Trends impacting the banking landscape
The world around us is constantly changing. Below, we highlight several important trends that are impacting our operating environment as well as that of our competitors.
View trends
Intensifying digitalisation and cybercrime
New entrants to the market
Lack of international level playing field
Low interest rates depressing banks' interest margins
Digital platforms opening up to more than one provider
A need to reduce operating costs
Risks and opportunities from transition to a low carbon economy
Complex regulatory and political landscape
Value in
As a financial institution, our input is mainly in the areas of financial, intellectual and human capital.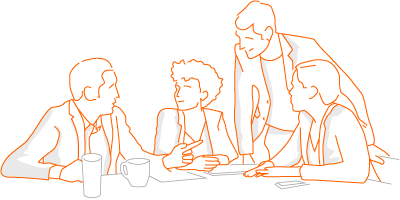 Our people
We believe that in addition to assisting customers a bank should also provide employees the means to be the best they can be.

54,000+ employees worldwide
EUR 76 million spent on training and development
Strong belief in diversity
1,500 managers trained on Think Forward Leadership Experience to support strategy roll-out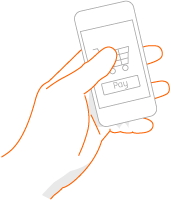 Financial
As a bank, our value chain involves the inflow and outflow of money. We facilitate payments and transactions.
Trusted financial partner
Over 37 million customers entrust us with their payments and deposits
EUR 50.4 billion shareholders' equity and EUR 148.9 billion debt securities in issue, bank deposits and subordinated loans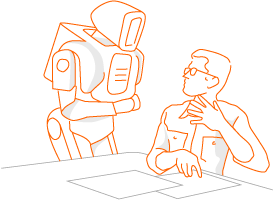 Innovation
Innovation to enhance customer experience and/or move beyond traditional banking
Move fast, fail fast
Launch of ING Ventures, a EUR 300 million venture capital fund for fintechs
Over 4,600 employees trained on PACE, ING's new way to innovate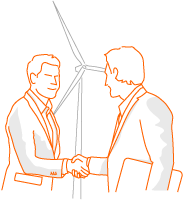 Our planet
Our activities impact the environment. This includes the direct impact we have from the operations of our buildings, from IT systems and from business travel.
Sustainable development
ING supports the UN Sustainable Development Goals
ESR Framework applied to WB corporate loans
ING is an RE100 member and a Circular Economy 100 (CE100) corporate member of the Ellen MacArthur Foundation
Our Strategy
Empowering people to stay a step ahead in life and in business
Value out
Although our input is mainly in the areas of financial, intellectual and human capital, our output is even broader and also affects the environment and innovation, for example.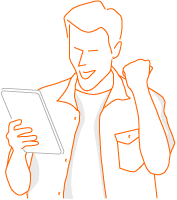 Products & services
Data analytics enable us to exceed expectations by delivering products and services based on customers preferences.
Platform thinking
98% of interactions with retail customers via digital channels
Retail system availability for the Netherlands and Belgium of 99.7% Ⓐ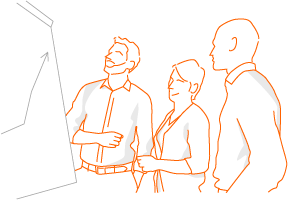 Our people
Being a responsible employer that provides staff with good working conditions and opportunities for growth.
Agile, engaged and empowered
ING received top employer recognition in 7 countries
ING in the healthiest 25% of organisations in the Organisational Health Index
Jobs may be impacted by the acceleration of the Think Forward strategy
39% of women in management positions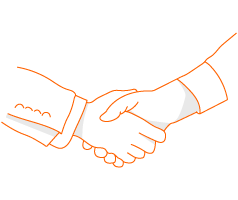 Financial
ING aims for strong and stable financial results
Strong financial position
Leverage ratio of 4.7%
Cost/income ratio 55.5%
Common equity Tier 1 ratio fully loaded of 14.7%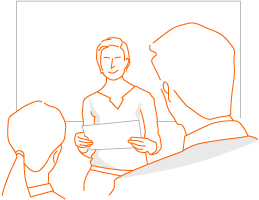 Innovation
We place a high priority on innovation within ING to keep pace with the change around us and meet changing customer needs by delivering innovative products and services.
Beyond traditional banking
139 Active fintech partnerships and investments
Joined circular economy platform Madaster
EUR 800 million in digital transformation investments
786 ideas submitted to Innovation Bootcamp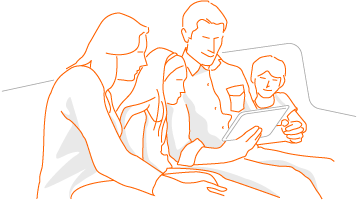 Social & network
We empower customers and help them to make well-informed financial decisions.
Empowering customers
Increase in primary relationships to almost 11 million
Customers in 7 out of 13 countries rank ING #1 in terms of NPS Ⓐ
25.4 million customers feel financially empowered by ING Ⓐ
EUR 574.5 billion in customer loans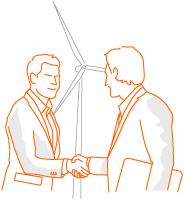 Our planet
We can help facilitate the transition to a fairer, greener economy by financing projects that accelerate clients' sustainable transitions and supporting clients that contribute solutions to environmental and social challenges.
Enabling a low-carbon society
EUR 14.6 billion in Climate finance
EUR 5.5 billion in finance to Industry ESG leaders
ING launches sustainable improvement loan, rewarding corporate clients for their sustainability achievements
Impact on society
As a large financial institution, we have a broad impact on society, both directly through our own operations and indirectly through our financing portfolio. With this influence comes responsibility. For us, this means making careful and transparent choices about how, where and with whom we do business.
Impact on society
A self-reliant society
Financially empowered people who contribute to a healthy economy.
A diversity programme that empowers colleagues from all backgrounds.
Empowered corporate clients with strong social and human rights policies and practices, meaning better business for society.
Empowered adolescents through our Power for Youth programme with UNICEF.
Responsible consumption and production consistent with UN's Sustainable Development Goal 12.
Direct environmental and social impact through our reduced operational footprint, respectively human rights focus.
Indirect impact by supporting clients in addressing environmental and social challenges impacting their business.
Knowledge creation on pioneering themes (e.g. Circular Economy) through thought leadership.