ING at a glance
Who we are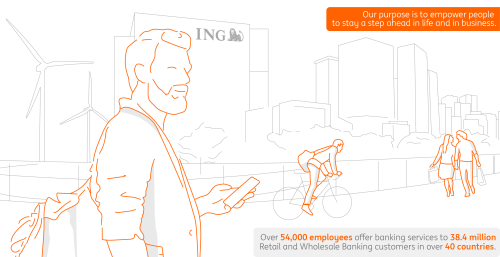 ING's strengths include a well-known brand that is positively recognised in many markets, a strong financial position, our international network and omnichannel distribution strategy. Not to mention our efforts to contribute to a sustainable world. ING is among the leading banks in the Dow Jones Sustainability Index (Europe and World) and is included in the FTSE4Good index.


ING Group shares are listed in Amsterdam (INGA NA, INGA.AS), Brussels and New York (ADRs: ING US, ING.N).
Where we operate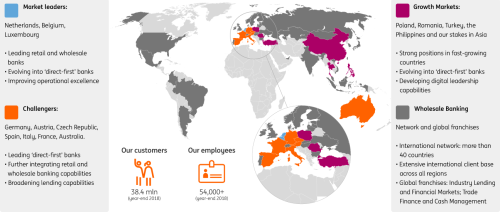 Our strategy on a page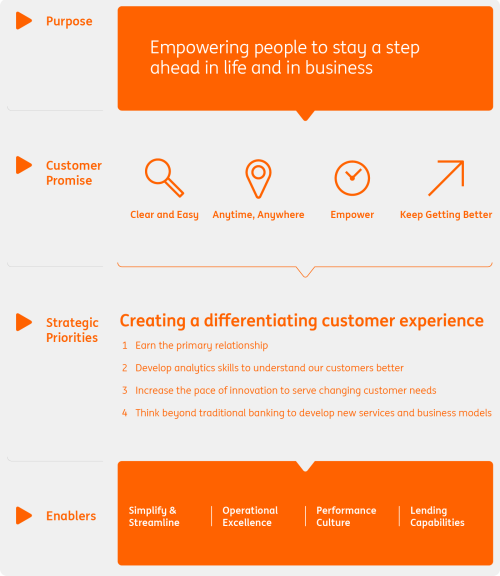 How we're doing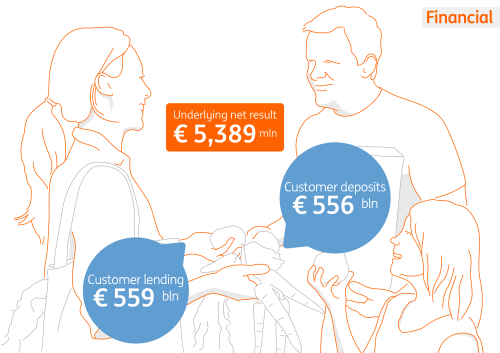 For more information see Fast facts.
Why we're here
The movers and shakers
The freedom people who take brave decisions to change their lives and those of others. These are the people who remind us why we're here. Watch a series of videos that celebrate empowerment.
Contact info
Head Office / Visiting address:
Amsterdamse Poort
Bijlmerplein 888
1102 MG Amsterdam
The Netherlands
Mailing address:
ING Groep N.V.
P.O. Box 1800
1000 BV Amsterdam
The Netherlands