ING at a glance
Who we are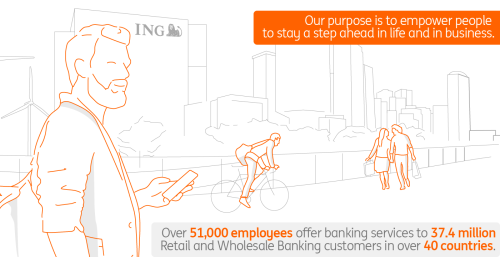 ING's strengths include a well-known brand that is positively recognised in many markets, a strong financial position, our international network and omnichannel distribution strategy. Not to mention our efforts to contribute to a sustainable world. ING is among the leading banks in the Dow Jones Sustainability Index (Europe and World) and is included in the FTSE4Good index.


ING Group shares are listed in Amsterdam (INGA NA, INGA.AS), Brussels and New York (ADRs: ING US, ING.N).
Where we operate
ING operates in 40 countries in Europe, Asia, and the Americas. Our corporate headquarters are in Amsterdam.
Our strategy on a page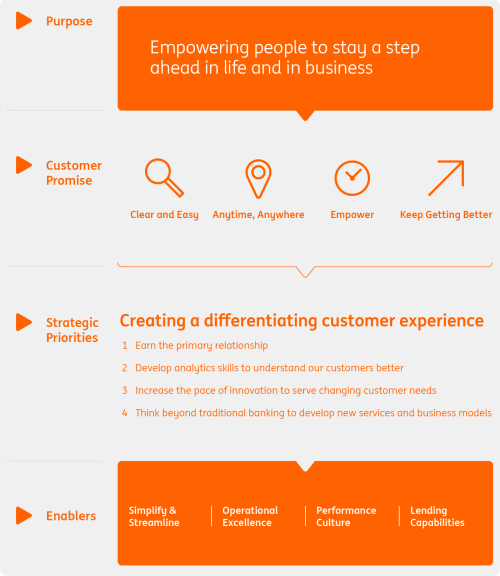 How we're doing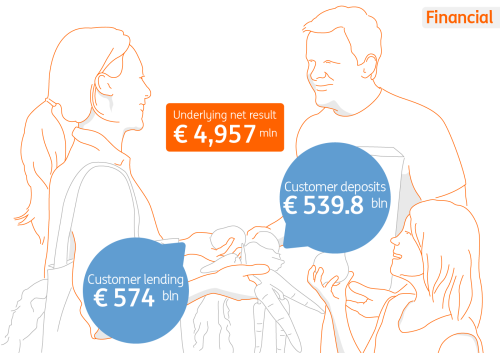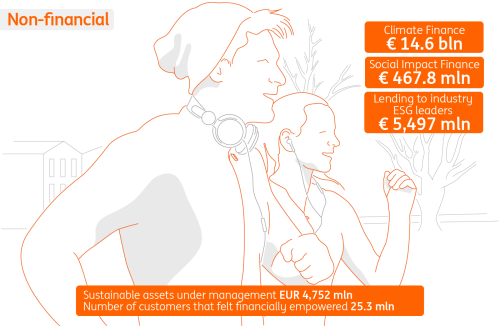 For more information see Fast facts.
Why we're here
This is an External video.
This video is unavailable because of your cookie settings. Accept cookies and the video will be available.
Rise like a phoenix: When their furniture plant in Gdansk, Poland, burnt down, Waldemar and Mariusz took the long road and rebuilt it from scratch. [3:41]