Purpose & strategy
Our purpose is...
Empowering people to stay a step ahead in life and in business.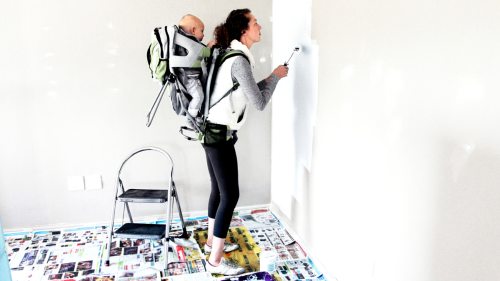 This purpose represents our conviction in people's potential. We don't judge, coach or to tell people how to live their lives. However big or small, modest or grand, we empower people and businesses to realise their own vision for a better future.

We know people don't need banks, they need banking. Our promise to customers is to make banking frictionless, removing barriers to progress and giving people confidence in their ability to make decisions and to move forward. It frees them from the constraints that stand between them and their passions and encourages them to do more of the things that give their lives meaning.
do your thing
'do your thing' is our brand direction and ING's first global tagline. It is how we articulate our purpose and our promise to make banking frictionless to the world. 'do your thing' is not about irresponsible behaviour but about people being free to live the life they want to live, knowing that they will make their world a little better for it.
Our purpose guides us in everything we do. It's founded on our belief that ING's role as a financial institution is to support and promote economic, social and environmental progress, and at the same time generate healthy returns for shareholders.
We promise customers...
To deliver on our purpose, we have defined our Customer Promise. These are the four ways we will empower our customers with a differentiating experience.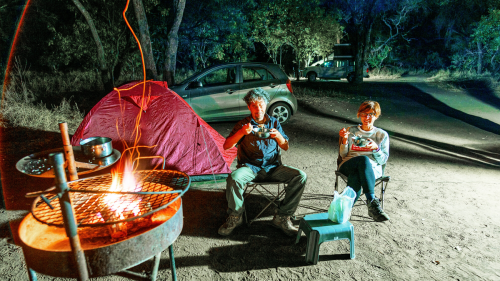 Clear and easy
Banking doesn't have to be difficult and time consuming. It's all about clear products, plain language, fair prices and simple processes that save both time and money.
Anytime, anywhere
Banking should be possible anytime and anywhere, irrespective of where and how people access our products and services.
Empower
The best financial decisions are informed decisions. Customers want relevant, up-to-date information at their fingertips. They need to understand the available choices, and their implications, both today and for the future.
Keep getting better
Life and business are about moving forward. We will keep looking for ways to improve. With new ideas, new solutions and new approaches to make things easier for our customers. That way, we can all stay a step ahead.
Our strategy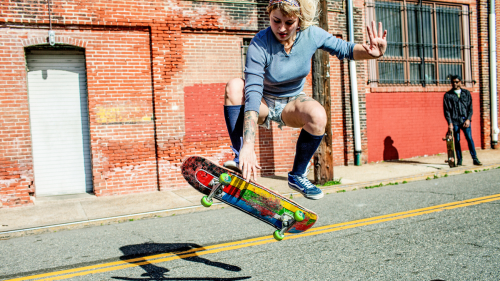 ING's strategy is built around empowerment and the promise to customers to make banking clear and easy, available anytime and anywhere and to keep getting better.

But banking is changing. It's being disrupted by newcomers using new technologies like blockchain, robotics and artificial intelligence. Customer expectations are changing too, shaped by their experiences online and on their smartphones: personal, instant, relevant and seamless.

It's tech companies like Google, Facebook and Amazon that are setting the standard for how people interact with the brands they love. To remain relevant and continue delivering a differentiating experience for customers, ING has to be where they are: on the digital platforms where they are shopping, socialising and doing business.
We have to find ways to empower people and businesses on their preferred platforms with a clear and easy experience – or become a platform business ourselves.

Like ING, platforms are empowering and put people in the driving seat of their own situation. But their real advantage is their mastery of data. Knowing what people want and need helps them to drive value for themselves and their users. This attracts more users, which in turn attracts more businesses to the platform. A virtuous circle.

The other thing about platforms is that they are scalable, open and borderless, offering their users the same experience everywhere. With little to differentiate one bank's products from another, we believe its customer experience that will set ING apart.

To create this superior customer experience, we are focusing on four strategic priorities: using our advanced data capabilities to understand our customers better and meet their changing needs; innovating faster; thinking beyond traditional banking to develop new services and business models; and earning the primary relationship. By this we mean increasing the number of Retail customers with more than one ING product (including a current account into which their salary is paid), and growing our share of Wholesale Banking clients with anchor products such as lending and transaction services.

We'll do this by simplifying and standardising our products and processes, being operationally excellent, enhancing our company's performance culture and expanding our lending capabilities. So that all our customers everywhere will have the same empowering ING experience.
Market positions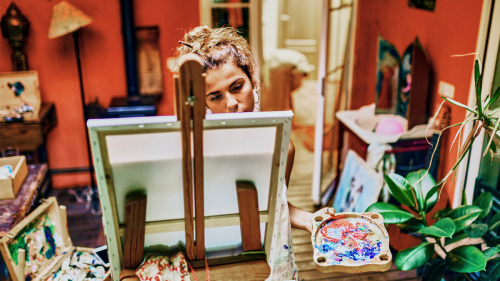 In the Benelux, where we are a market leader, our strategy is to grow in selected segments. These are mature businesses with strong Retail and Wholesale banking positions. We're investing in digital leadership to deliver a universal customer experience that is best-in-class, with one integrated banking platform and a harmonised business model.

We are striving to strengthen our position in what we call our challenger markets: Germany, Austria, Spain, Italy, France, the Czech Republic and Australia. Here we aim to build a full bank relationship, digitally distributed at low cost on platforms like Welcome in Germany and Model Bank, which we are developing for several European Retail markets to offer one single differentiating experience. We seek to use our direct banking expertise to grow consumer lending and lending to small and medium enterprises. We also seek to grow our corporate client base and develop our capabilities in industry lending and transaction services.

Poland, Turkey, Romania and Asia are growth markets where we see opportunity to expand our Retail and Wholesale activities and gain a sustainable market share. Here too our focus is on digital leadership and prioritising innovation.

Our Wholesale Banking network spans over 40 countries and aims to provide clients with one global cross-border experience that is seamless and efficient. We want to be their trusted financial partner offering advice, data-driven insights, sector knowledge and customised, integrated solutions on a single digital platform.

In most Retail markets we offer a full range of banking products and services, covering payments, savings, investments, mortgages and consumer loans. For corporate clients and financial institutions we provide specialised lending, tailored corporate finance and debt and equity markets solutions. We also offer working capital, payments and cash management and trade and treasury services to help corporates achieve their business goals.
ING values
People expect their bank to keep their money safe and act with integrity. That's why we've defined certain behaviours and values that underpin our way of working. These make up what we call our 'Orange Code', which places integrity above all else.
The ING values are the principles we stick to, no matter what:
We are honest.
We are prudent.
We are responsible.
Closely linked to this are the ING behaviours we are committed to:
Take it on and make it happen.
Help others to be successful.
Always a step ahead.
We will not ignore, tolerate or excuse behaviour that breaches our values. To do so would break the trust of society, our customers and the thousands of colleagues who do the right thing every day to take our company forward.
Code of conduct
Everyone working at ING is expected to adhere to ING's global code of conduct. It builds on our Orange Code – the values and behaviours that underpin our way of working – and is based on the policies and guidelines we follow in our daily business.

Sticking to these 10 principles for conduct help us to keep our bank safe, secure and compliant, and ultimately safeguards our customers, society and the entire financial system.