Strategy
Our purpose is...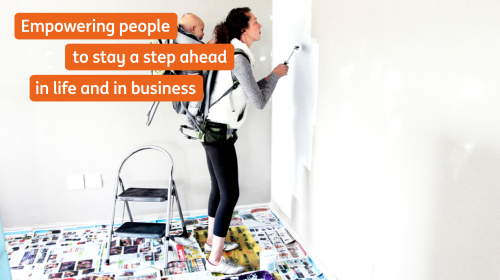 Our purpose - Empowering people to stay a step ahead in life and in business - represents our conviction in people's potential. We don't judge, coach or to tell people how to live their lives. However big or small, modest or grand, we empower people and businesses to realise their own vision for a better future.

We know people don't need banks, they need banking. Our promise is to make banking frictionless, removing barriers to progress and giving people the confidence in their ability to make decisions and to move forward. This promise frees them from the constraints that stand between them and their passions and encourages them to do more of the things that give their life meaning.

Our purpose guides us in everything we do. It's founded on our belief that ING's role is to support and promote economic, social and environmental progress, and at the same time generate healthy returns for shareholders.

do your thing
'do your thing' is our brand direction and ING's first global tagline. It is how we articulate our purpose and our promise to make banking frictionless to the world. 'do your thing' is not about irresponsible behaviour but about people being free to live the life they want to live, knowing that they will make their world a little better for it.
Check your cookies or your browser settings if you are unable to see the video on this page.
We promise customers...
To deliver on our purpose, we have defined our Customer Promise. These are the four ways we will empower our customers with a differentiating experience.

Clear and easy
Banking doesn't have to be difficult and time consuming. It's all about clear products, plain language, fair prices and simple processes that save both time and money.

Anytime, anywhere
Banking should be possible anytime and anywhere, irrespective of where and how people access our products and services.

Empower
The best financial decisions are informed decisions. Customers want relevant, up-to-date information at their fingertips. They need to understand the available choices, and their implications, both today and for the future.

Keep getting better
Life and business are about moving forward. We will keep looking for ways to improve. With new ideas, new solutions and new approaches to make things easier for our customers. That way, we can all stay a step ahead.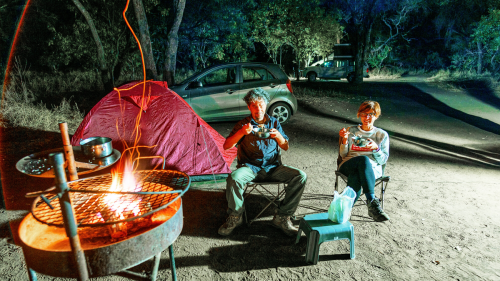 Our strategy
ING's strategy is built around empowerment and the promise to customers to make banking clear and easy, available anytime and anywhere and to keep getting better.

But banking is changing. It's being disrupted by newcomers using new technologies like blockchain, robotics and artificial intelligence. Customer expectations are changing too, shaped by their experiences online and on their smartphones: personal, instant, relevant and seamless.

It's tech companies like Google, Facebook and Amazon that are setting the standard for how people interact with the brands they love. To remain relevant and continue providing a differentiating experience for customers, ING has to be where they are: on the digital platforms where they are shopping, socialising and doing business.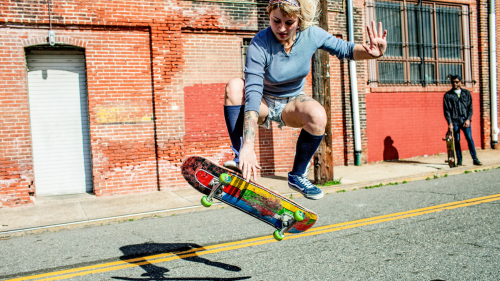 Platforms are also scalable, open and borderless, offering users the same experience everywhere. Often there is little to differentiate one bank's products from another. We believe it is ING's customer experience that will set it apart.

To create this superior customer experience, we have four strategic priorities: using our advanced data capabilities to understand our customers better and meet their changing needs; innovating faster; thinking beyond traditional banking to develop new services and business models; and earning the primary relationship. By this we mean increasing the number of retail customers with more than one ING product (including a current account into which their salary is paid) and growing our share of Wholesale Banking clients with anchor products such as lending and transaction services.

We'll do this by simplifying and standardising our products and processes, being operationally excellent, enhancing our company's performance culture and expanding our lending capabilities. So that all our customers everywhere will have the same empowering ING experience.