Sustainable business
Being sustainable is not just about reducing our environmental footprint, it's in all the choices we make – as a lender, as an investor and through the services we offer our customers.

As a bank, we believe our role is to facilitate and finance society's shift to sustainability. In other words: contribute to progress – environmental, economic, and social.

We facilitate the transition to a fairer, greener economy by financing sustainable projects and supporting clients that help solve environmental and social challenges. We measure this with "sustainable transitions financed", or STF.

We check every wholesale transaction and client against our environmental and social risk policies. If they don't meet our standards, and aren't willing to change, we don't do the deal.
Pursuing sustainable deals
ING's Sustainable Finance team pursues sustainable business opportunities within ING Wholesale Banking (WB), identifying sustainable clients and deals. The team takes a broad approach, going beyond the idea that sustainability simply means a few people lending to a few renewable energy projects. We believe that financial services must play a significant role in creating a healthy and sustainable world.

The team supports a range of clients in achieving their sustainability goals—those with a strong sustainability track record, an ambitious agenda, or that are addressing resource scarcity and seeking financing for sustainable deals in renewable energy, green buildings, waste management or water.

The latest innovation in our effort to support sustainable business was to provide loans where the interest rate is coupled to a company's sustainability performance and rating. We have been Sustainability Coordinator for deals like this with health technology company Philips and chocolate-maker Barry Callebaut.

ING's own green bond, which raised a total of EUR 1.315 mln in 2015, is a milestone in achieving our sustainability ambitions as it aligns our green lending activities with our corporate funding program. It funds a total of 23 projects. For the full year 2016, the renewable energy projects amounted to a total carbon emissions avoided of 744 kilotonnes, which is the equivalent of removing the annual emissions of 93,000 Dutch households.

The circular economy is also an area where ING aims to lead the way among banks, with the ultimate goal of helping clients make the transition from ownership to access.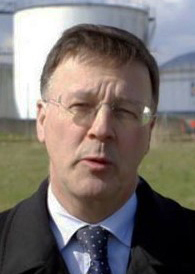 We're seeking to integrate sustainability into pretty much everything we do when it comes to lending.
- Christopher Steane, ING's global head of Lending Services.
Here are some examples of sustainable deals:
For more information, see ING Wholesale Banking's website.