Coal Policy now part of updated Environmental & Social Risk Framework
17 July 2015
...

min read
17 July 2015
ING has updated its Environmental and Social Risk (ESR) Framework with new policies covering coal-fired power and coal mining.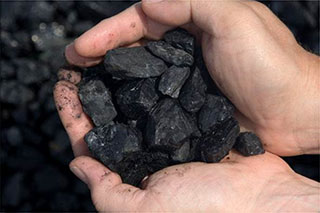 ING believes that as a global financial institution, our activities have an impact on the economy through our lending. With this impact comes responsibility.

"We take this responsibility seriously in how, where and with whom we do business," says Koos Timmermans, vice chairman of ING Bank and responsible for ING's Sustainability Direction. "As part of this policy we are now introducing emission thresholds for newly established power plants that are achievable today."

The policy applies globally and covers all commercial lending activities. However, there are two markets where such emission thresholds are not feasible at this time. ING has therefore adopted power portfolio limits in the US and Poland. These limits will reduce over time, thereby lowering the Banks' exposure to coal-related businesses in these markets.

As part of this policy framework, ING has also introduced restrictions on the financing of lignite-fired power plants and the mining of lignite, which is acknowledged to be among the 'dirtiest' of all fossil fuels. Furthermore, ING has put restrictions on financing mountain-top removal, a coal mining method practised in the US Appalachian Mountains.


With this new coal policy, ING is actively supporting clients to transition to a lower carbon footprint.

Read the full Environmental and Social Risk (ESR) framework.
Accelerating sustainable transitions
ING's Environmental and Social Risk Framework is structured around strongly embedded social, ethical and environmental criteria. It is linked to ING's aim of accelerating sustainable transitions, one of the two pillars of ING's sustainability approach.

To find out more, please click on the link: ING's efforts to accelerate sustainable transitions.