Bankers of the future (2): Laura, Artur and Adam
6 December 2017
In part-two of our series, we continue on the quest to find the bankers of the future. This time we talk to three more employees: one from Luxembourg, one from Poland and an Aussie in the Netherlands on what it is to work at a bank in 2017, and do they consider themselves as bankers.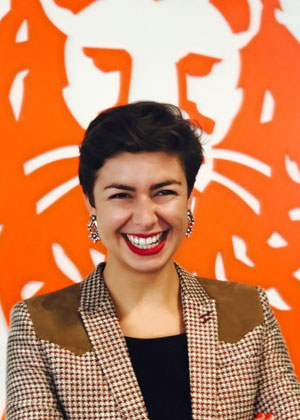 Name: Laura Morgano.
Age: 28.
Department: Digital.
Country: Luxembourg.
Joined ING in? 2012.
Why did you join ING? Five years ago, I had the opportunity to make my final internship at ING as an internal and corporate communication officer. I was lucky because at the end of my internship I was hired as a digital marketing officer. I, of course, accepted the challenge because it was just the beginning of digital marketing and I didn't know much about it, and felt happy because I was already in love with the corporate culture of ING.
What did you study? The first two years of my studies were about communication. Then I spent one year in Scotland and graduated there to get my bachelors. My studies there were focused mainly on marketing. I then came back to France to get my master's degree in international management.
What are you working at the moment? Currently, I am dealing with all the content marketing strategy of the Bank including community management of our different social media pages and blog. Also, I manage our native advertising where our content is displayed (Delano.lu, just arrived.lu, lesfrontaliers.lu, chronicle.lu, from time to time in paperjam.lu, etc.).
Would you consider yourself to be a banker? Despite the fact that I'm working in a bank, I've never considered myself as a banker. I am not even sure that I am the banker of tomorrow. Many colleagues are dealing with clients and prospects (face-to-face) by managing their money, proposing loans, investments and financing solutions for their projects. I am dealing with them as well, but in a different way. I have to build a desirable, different and innovative image of our bank. That is what makes the difference between us and other banks that provide the same products. I support the business to help clients achieve their goals. But does this mean that I am a banker?

Name: Adam Ayers.
Department: Chief Innovation Office.
Age: 31.
Country: Australian, moved to the Netherlands.
Joined ING: 2005.
Why: ING was seen as a challenger brand, strong in digital and also focused on the customer. That was aligned with the things that I care about.
What did I study? Psychology.
What are you working on? I am responsible for the ICEC Accelerator program, we work with a mixture of ING teams and partners to validate and build disruptive business opportunities.
Would you consider yourself a banker? No, even though I have worked for a bank for over a decade, I have never thought of myself as a banker.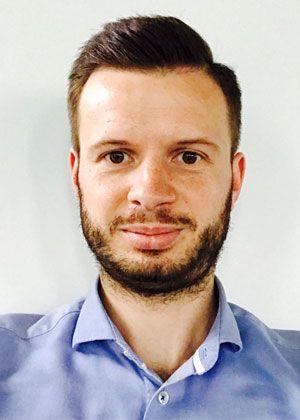 Name: Artur Wyrzykowski
Age: 33.
Country: Poland.
Joined ING when? In 2008, on a summer internship in the Corporate Sales Network. After that I decided to stay here a little bit longer!
Why did you join ING? As an intern it was because of curiosity. Then I discovered that ING invests in young people and mixes their enthusiasm with the experience of other colleagues. Combined with the power of brand and possibilities, it was a perfect place to start.
What are you working at the moment? I am working as a Data Officer in the Corporate Clients Division demystifying advanced analytics and monetising data.
Would you consider yourself to be a banker? Not really. I was to be an IT guy but during my studies I started to feel a lack of human factor. Then I discovered economics, balancing analytical skills with social science. It was ING that inspired me to mix my finance knowledge with customer needs aiming at building long-lasting relationship. In that way I was able to make use of both cutting-edge technologies and empowering people in their everyday life.

Related stories