Proud colleagues celebrate diversity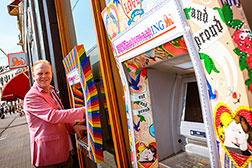 On Saturday, 2 August, it was finally time for the annual Amsterdam Canal Parade. ING took part in the boat parade along the Amsterdam canals, along with many other boats.
The biggest Pride worldwide
The Canal Parade is an annual part of the Amsterdam Gay Pride. The Canal Parade is the highlight of the celebrations during this event. The exuberant boat parade travels along the atmospheric Amsterdam canals. This Canal Parade is one of the nicest and largest Prides worldwide. Each boat has its own theme, injecting a splash of colour into the canals of Amsterdam.
This is an External video.
This video is unavailable because of your cookie settings. Accept cookies and the video will be available.
Proud of the Amsterdam Gay Pride. Film with atmospheric images of Gay Pride 2014 in de Amsterdam canals.
Be authentic
ING took part in the Canal Parade for the ninth year in succession. ING Gala, the ING network for LGBT and supporters, organises the ING boat every year, with the support of ING Netherlands.

Martha McDevitt-Pugh, Chair of Gala, ING's network for LGBT employees and supporters, said that Gay Pride celebrates how far we've come.

"ING has been a leader in LGBT workplace equality in the Netherlands since 2004 and was the first company to sign the Declaration of Amsterdam, a commitment to take the lead in creating an inclusive corporate culture in which LGBT employees are valued, can be themselves and realise their full potential.

"However, there is still work to be done to meet this commitment", said McDevitt.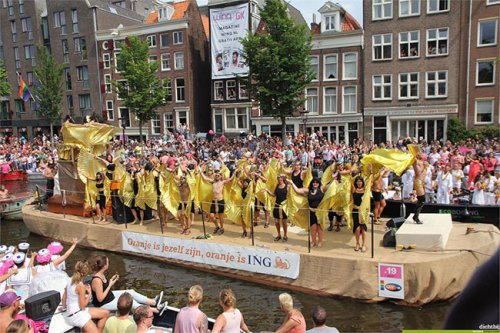 PINK ATMs
This year, ING wanted to do something special to show how much it recognises the importance of diversity, both among its workforce and in society. This year, three ATMs were given an extra special makeover in line with the message of the Amsterdam Gay Pride.