ING completes trial of five emerging block chain technologies within R3 Global Bank Consortium
03 March 2016
...

min read
Amsterdam, 3 March 2016
Chain, Eris Industries, Ethereum, IBM and Intel participate in the most significant implementation of distributed ledger technology to date
ING Bank, a member of the bank consortium working with financial technology innovation company R3 CEV, has successfully trialed five distinct block chain technologies in parallel in the first test of its kind. The trial represented the trading of fixed income assets between 40 of the world's largest banks across the block chains, using multiple cloud technology providers within R3's Global Collaborative Lab.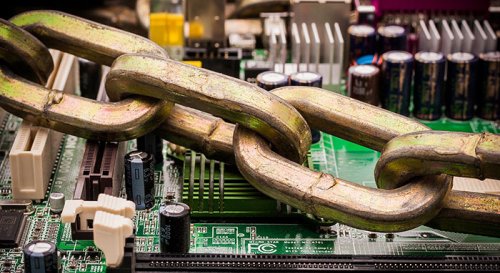 The trial marked an unprecedented scale of institutional collaboration between the financial and technology communities exploring how distributed ledgers can be applied to global financial markets.

ING's Jurgen Vroegh, Global Head of Payments who is leading the project for ING, adds; "It is great to see that the trials are bringing all parties so much closer together. The engagement between the member banks at all levels and across all disciplines was very intense and full of enthusiasm. With constructive in-depth communication we really managed to create an expert community. The trials gave us a higher level of understanding of the various technology options and insight on how smart contracts can really work on a distributed ledger."

The banks connected to R3-managed private distributed ledger technologies built by Chain, Eris Industries, Ethereum, IBM and Intel. They evaluated the strengths and weaknesses of each technology by running smart contracts that were programmed to facilitate issuance, secondary trading and redemption of commercial paper, a short-term fixed income security typically issued by corporations to raise funding.

Each of the distributed ledgers ran a smart contract based on identical business logic to enable the banks to accurately compare the difference in performance between them. Cloud computing resources were provided by Microsoft Azure, IBM Bluemix and Amazon AWS to host the distributed ledgers.

More details on the R3 announcement.

The R3 member banks involved in this trial included Banco Santander, Bank of America, Barclays, BBVA, BMO Financial Group, BNP Paribas, BNY Mellon, CIBC, Commonwealth Bank of Australia, Citi, Commerzbank, Credit Suisse, Danske Bank, Deutsche Bank, J.P. Morgan, Goldman Sachs, HSBC, ING Bank, Intesa Sanpaolo, Macquarie Bank, Mitsubishi UFJ Financial Group, Mizuho Financial Group, Morgan Stanley, National Australia Bank, Natixis, Nordea, Northern Trust, OP Financial Group, Scotiabank, State Street, Royal Bank of Canada, Royal Bank of Scotland, SEB, Societe Generale, Toronto-Dominion Bank, UBS, UniCredit, U.S. Bank, Wells Fargo and Westpac Banking.