A conversation with bridge builder Marnix van Stiphout
20 August 2021
...

min read
ING has announced the appointment of Marnix van Stiphout as its new chief operations officer and chief transformation officer (COO/CTO) and member of the Management Board Banking. Currently the COO for Retail Banking, Marnix is eager to use his experience to take operational excellence at ING to the next level.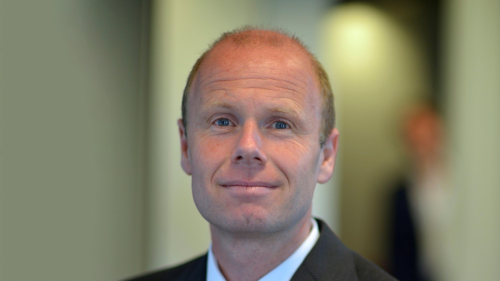 As COO you are a builder of bridges within the organisation
- Marnix van Stiphout
What attracted you to this position and what qualities do you bring to the role?
Having been COO for both Wholesale Banking and Retail, I know the organisation well and, based on my experience, I've developed ideas that I'm eager to implement. It's appealing to now have end responsibility for operations for the whole bank. Secondly, operations is a relatively young field in banking. It's still a fluid and rather undefined space for all kinds of things that couldn't find a home anywhere else. So there's room to become clearer about what activities should fall under operations and making sure these are consistently added to the work we do. Operations has links to almost every part of the bank, so as COO you are a builder of bridges within the organisation. That's what makes it so interesting.

As for the qualities a good COO needs, you have to be incredibly focused – it's easy to get distracted in operations. Linked to this, you have to be able to make decisions. And you have to be execution and results-driven.

How does operational excellence contribute to ING's success, and how do you see this evolving?
This question is not just for ING, but for the entire financial industry. Banks have given up a lot of margin in recent years. It's become much more competitive, with new non-financial players entering, so how you operate, how well you deliver things for clients and how productive you are, is what will make you succeed; control the business and win with clients.

Operations is not just about productivity. It's about how well we do things. This requires having the right structures in place and the right talent to take the bank to its next level. Being able to do this in Wholesale Banking, and now in Retail, is one of the things I'm most proud of.

Attracting the right talent and building an operations engineering culture is an important part of becoming better at what we do. Operations management as one of the 'big 6' capabilities ING has identified for success, along with customer experience, data fluency and non-financial risk management. These are all related to operations and will help ING to ultimately deliver better processes and a better customer experience.
You've spent most of your career at ING. Tell us about your journey through the bank to here.
I joined ING in January 1998, shortly after finishing my Masters in London. I started in Equity Markets and came into the operations space through a series of restructurings I worked on (around the time of the 2008 financial crisis). While I really enjoyed the front office experience, I've come to appreciate the operational side of banking, which has gained increasing importance over the last years. For the past year or so I've worked in the Retail bank. Now, I have ultimate responsibility for the entire COO domain.
How would you describe your leadership style?
I think I've changed over the years. I'm less direct than I was, maybe even more nuanced. People who don't know me for that long might wonder what I was like before. I enjoy being part of the team and being close to the day-to-day flow of things, although I know I need to step back from this a bit or I won't have much time left for anything else. I'm also not afraid to make changes or try new things and I give people the freedom to run with these.
And finally, what gets you up out of bed each day?
I run in the mornings, so on a practical level that's what gets me out of bed. But I'm also excited by what I do. I want to get results. Not just interim results, but also in the long-term and I have the energy and stamina to do it. Take one of my passions, Wagner operas. They're long-winded and keep you busy for a while. The Ring Cycle takes 16 hours (if you have a fast conductor) and sitting through it is quite an experience. It takes four evenings to make it through to the big finale. There's lots of ugliness and terror, but the big draw is, of course, the beautiful music. Basically, I'm in it for the long run – it's the way I like music, running and work.
Related stories