Changemakers, do your thing!
10 September 2020
...

min read
Listen
Changemakers. What does it take to be one? We asked three ING colleagues how they create change at work and at home in celebration of today's global launch of ING Wholesale Banking's (WB) 'do your thing' campaign.
The WB campaign explores companies that ignite, lead and advocate for sustainable change in the world. It honours people who believe progress is always possible and who pursue it in a responsible way.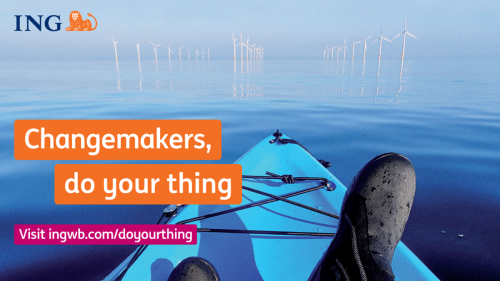 Our Wholesale Banking website will feature regular stories about changemakers. It will also host a ton of new content on sector trends and the impact of new technologies on transportation and logistics, food and agriculture, energy and other sectors.

To mark the launch of the campaign, our partner Business Insider today published the 'Transformers100' list, featuring the top 100 people who have disrupted the way they do business in the United States, Europe, Middle East and Africa.
do your thing
ING started 2020 with a new brand direction including the company's first global tagline 'do your thing'. It's a next step in ING's Think Forward strategy.

The new brand direction is about encouraging people to do more of the things that move them. It is about people being free to focus on what matters most to them knowing that, whether in their private or professional lives, they can make their world a little better for it.
Related stories